by CAM
Clean Start made its World Premiere on January 23, at the Casa 0101 Theater located at 2102 E 1st St Los Angeles, CA 90033 Boyle Heights, Phone number (323) 263-7684 The show runs now until Feb 15. Josefina Lopez has created a wonderful theatre in Boyle Heights.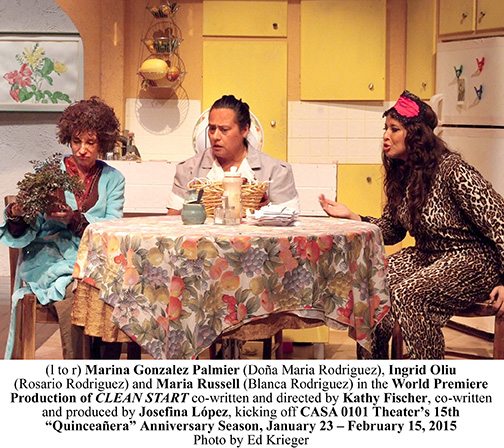 This little play — Clean Start — is full of surprises. The hook… "When a broke Beverly Hills Socialite is forced to move-in with her Latina Maid, things get Messy." And Messy they shall get!  That is what happens when a 35 year old wants a teenagers "Quinceanera".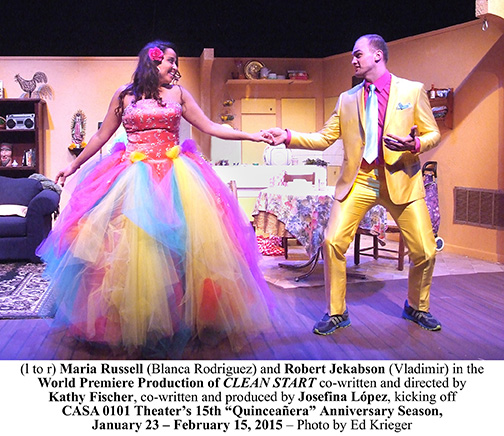 "Clean Start" is family friendly fun full of high energy performances by the entire cast. Robert Jekabson amazingly comes to us all the way from the former Iron Curtain and is at his best as Valdy.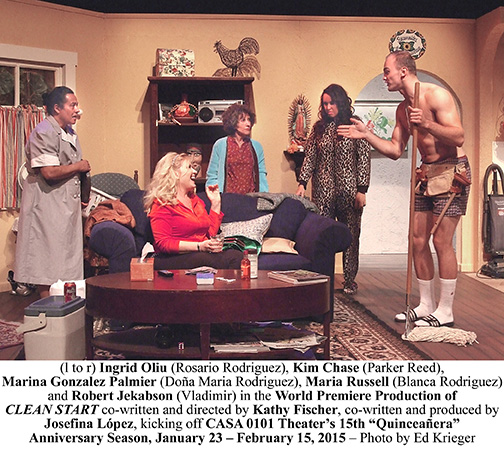 Maria Russell rocks the diva daughter's role with attitude. Ingrid Oliu is the working rock of the family, but when she loses her gig as socialite Kim Chase's housekeeper and confidant, the family matriarch Marina Gonzalez Palmier keeps everybody unified because "We're all in this together."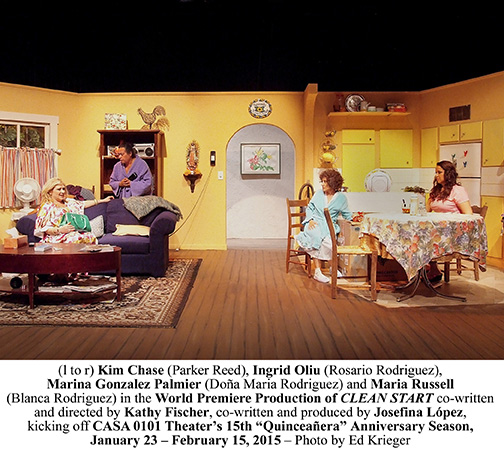 Full of messages without becoming "preachy" please don't miss Clean Start. It's laughs for gringos, hispanics and all of LA's diverse and wonderful community. To artistic director and co-writer Josefina Lopez… Bravo!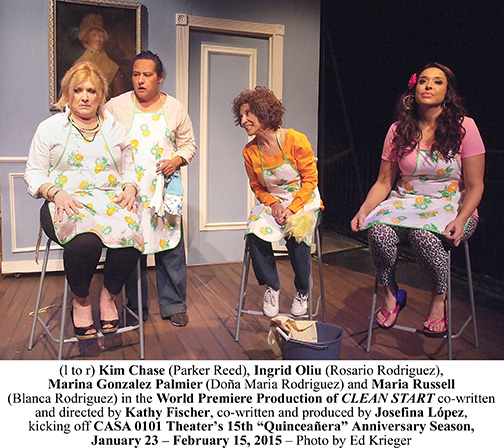 Special thanks to the authentic "Quinceanera" dinner that was served immediately following the show.