The most uplifting journey one can travel at AFI at AFM this year is to Paraguay near a garbage dump. Seriously! AFI FEST presented the screening of Landfill Harmonic on Day 4 at The Egyptian Theatre in Hollywood, California at 1:00 p.m.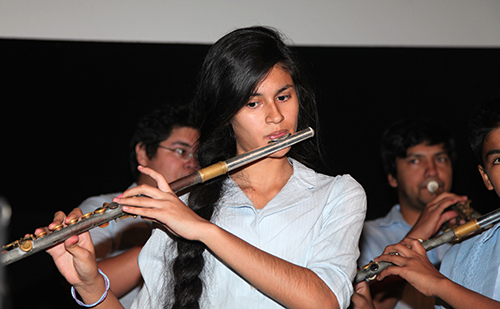 The logline says, "Kids living in a slum built on a landfill in Cateura, Paraguay create an orchestra made of trash, The Recycled Orchestra, and tour the world, finally realizing their wildest dream," but Landfill Harmonic is a much deeper tale than that.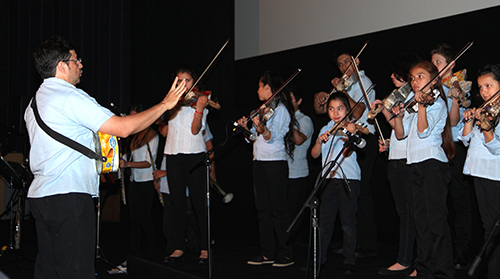 An emotional trip of a lifetime, Landfill Harmonic is a story of determination, education and just plain hard work. The film follows the "Recycled Orchestra" and the lives of a garbage picker turned instrument craftsman, children, families, a struggling town and Orchestra Director Favio Chaves, the music teacher turned savior for a group of children from a Paraguayan slum.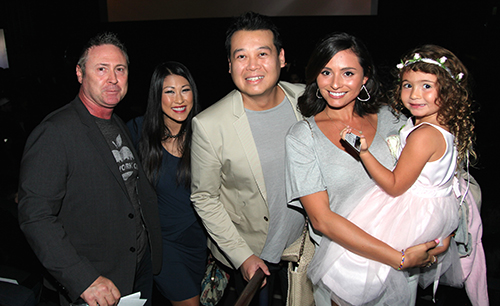 An exquisite story demonstrating the transformative power of music, this film is surely one of the stand-outs at this year's AFI Film Fest.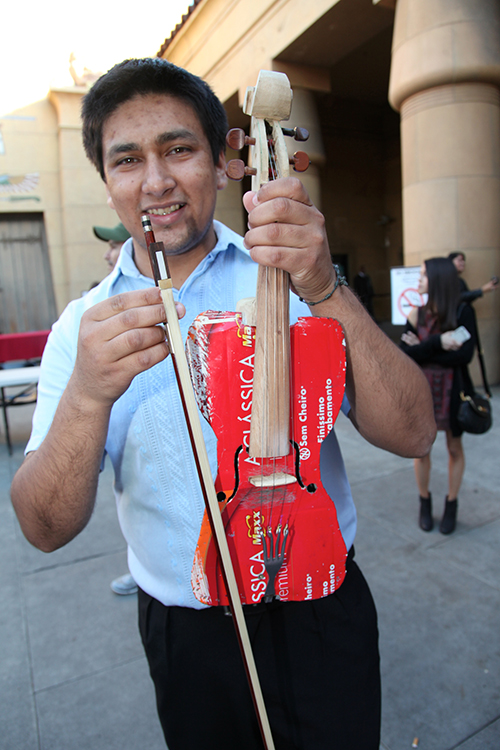 Directors Allgood , Townsley and their eyes take us on a six-year whirlwind from zero to hero with the kids, featuring Ada and Maria telling the tale and the musical director fighting his way through every potential obstacle imaginable.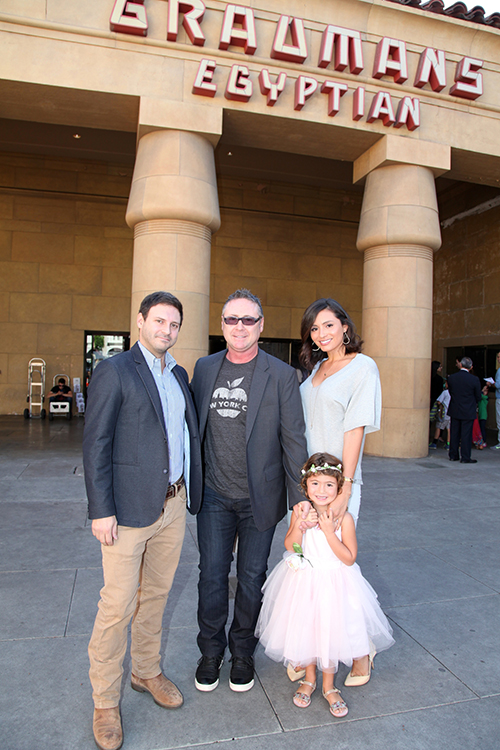 Kudos to Alejandra Nash, Ray Wu, cast, crew and of course, the children who brought this to the big screen! It is truly filmmaking at its finest!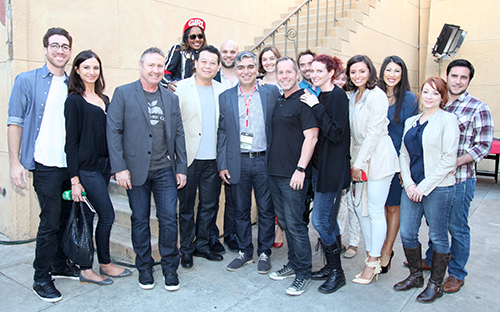 Directors: Graham Townsley, Brad Allgood
Music composed by: Michael A. Levine
Producer: Juliana Penaranda
Cinematography: Neil Barrett
Executive producers: Alejandra Amarilla, Rodolfo Madero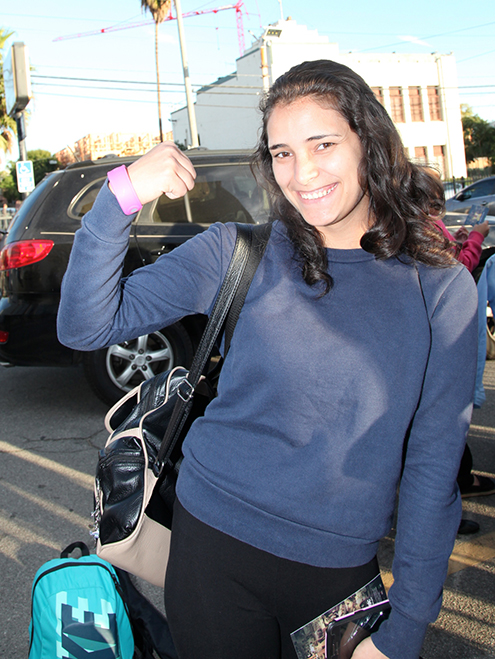 What's the kids' wildest dream? I'm not going to be spoiler. Let us just say it's a "mega" surprise. DON'T MISS IT!!! view the complete gallery on Partyby5.com