Los Angeles, CA (December 17, 2015) – The Olate Dogs are the loveable canine champions from Season 7 of America's Got Talent. Led by Richard Olate and his son Nicholas, the Olate Dogs captured the AGT $1M prize and proceeded to headline their own show at The Palazzo in Las Vegas.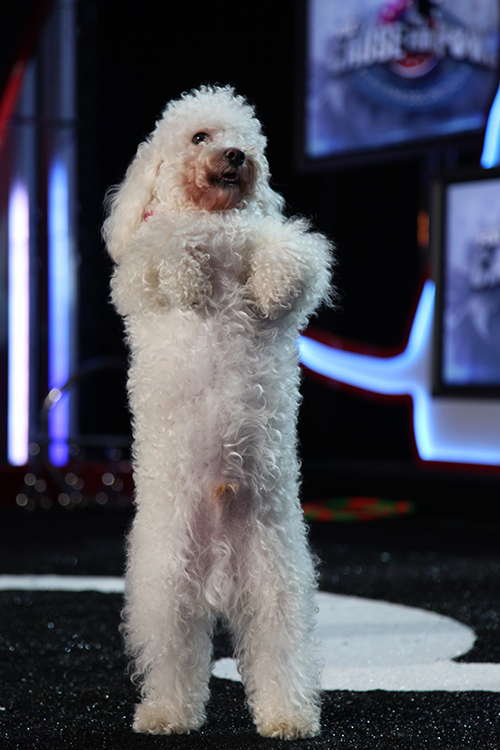 The Olate Dogs are thrilled to be invited back to perform for the L.A. Clippers Halftime Show on December 21st with a special Holiday themed performance!
The L.A. Clippers (www.clippers.com) play in the Pacific Division of the Western Conference of the National Basketball Association (NBA). The Clippers have won two division titles (2013, 2014) and are coached by Doc Rivers. Under the vision of owner Steve Ballmer, the Clippers have emerged as one of the most innovative franchises and business partners in basketball. The Clippers are in the midst of a 200-plus consecutive games sell-out streak and offer a variety of ticketing solutions for fans, including big game plans, weekend packages and single-game tickets.
The Olate Dogs will also stop in and guest on FOX TV's Good Day LA the morning of the 21st. As America's most recognized canine entertainers, the Olate Dogs command standing ovations while performing at high profile sporting events nationwide, including NBA, College Division 1, MLB, and other star-studded games and events. The Olate Dogs, many of which were rescued from shelters, are a high-energy, fast-paced theatrical act filled with doggie-friendly tricks, human acrobatics and humor that entertains audiences of all ages.
Watch the Olate Dogs: https://vimeo.com/101025565
Follow us: www.olatedogs.com www.facebook.com/Olatedogs www.twitter.com/olatedogs
Olate Dogs NEW Bottles, Balls, Collars & Bowls just in time for Christmas:
http://www.domocart.com/domo-store/index.php?main_page=index&cPath=69
For more information on the Clippers players, organization, stats and tickets, please visit
www.clippers.com
# # ##