Founded March 11, 1969, Westlake Yacht Club is a hidden-gem. With a backdrop of immaculate and scenic houses on a pristine, man-made lake Westlake Yacht Club is unique, surrounded by their Fleet of electronic vessels.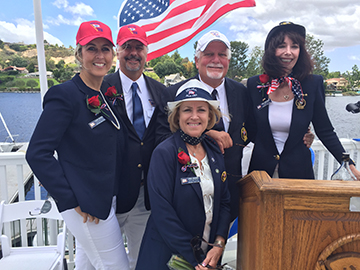 This year's opening day which took place on May 21st was a delight. The Bridge, consisting of Rear Commodore Howard Brenner, Vice Commodore Darius Raulinaitis, and Commodore Carol Kirschbaum rolled out the red carpet… and the Johnny Walker Black Label.  The mispronunciations were few in number, but high in alcohol continent.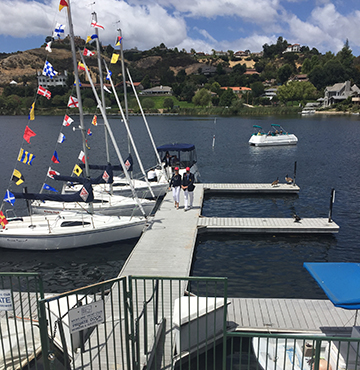 The new clubhouse deck is fantastic for events and gatherings of all shapes and sizes. A beautiful opening day ceremony was briefly interrupted by Pirates who, lucky for the attendees, couldn't light a match to fire their canon. Whew… that was a close call!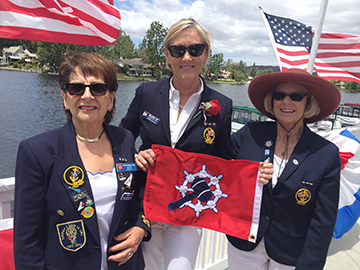 A spin around the lake for us was an unexpected treat. It's an electric slide and glide boat ride with ducks, swans, scenery and beautiful lakefront homes. A spectacular and very traditional Yacht Club.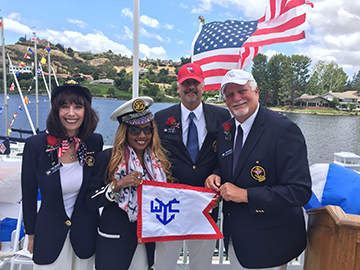 Thanks to all the Westlake Yacht Club members for an afternoon to remember.  Located at 32123 W. Lindero Canyon Road in Westlake Village, California 91361, telephone (818) 889-4820, take an afternoon out to visit the Westlake Yacht Club. Visit Partyby5,com for a complete FREE gallery of the photos courtesy of Partyby5.