Coming Soon G.O.T. Anchored Magazine Online Website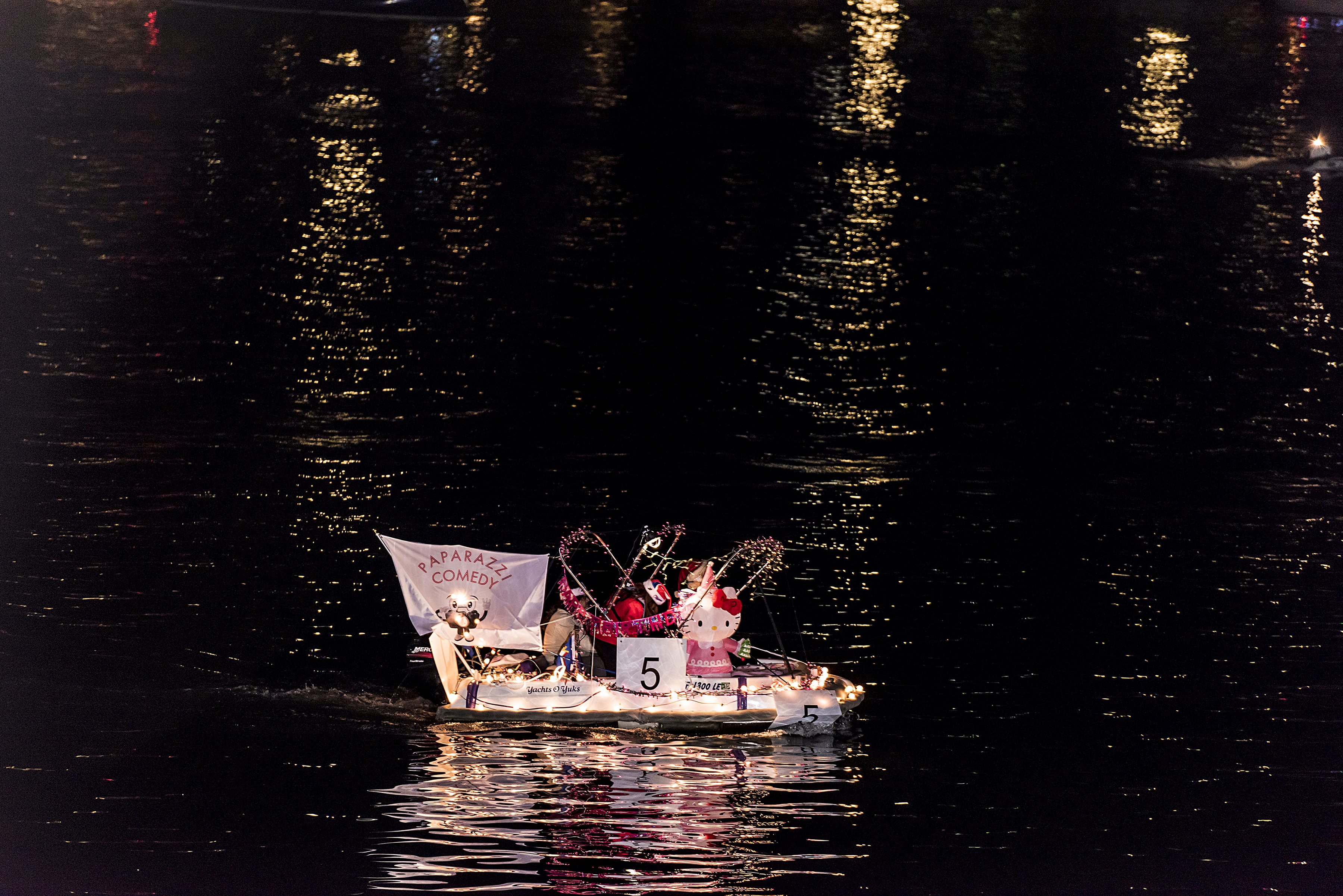 G.O.T. Website Launch 01-15-2015 Follow us on Facebook and Twitter @GOTAnchored
Happy 50th Birthday Marina Del Rey: Hello Kitty is Going to the Birthday Party… With Santa
If you've never seen or participated in the Marina Del Rey Holiday Boat Parade, you simply haven't lived!
This year's parade with the theme: Happy 50th Birthday Marina Del Rey was perhaps the best of any of them. This year's edition of the parade featured as many or perhaps even more entries than anybody could remember.
From enormous birthday Cakes, to Dancing Santa's to Pirate Christmas themed decorated sail and powerboats, the Marina Founders would have been extremely proud.
The dinghy category was highlighted by my favorite: Hello Kitty Goes to the Birthday Party (with Santa) to the cheers hoots and enthusiastic applause from kids of all ages!
Every entry was a winner at the banquet and a grand parade was enjoyed by all.
BEST ANIMATION
1st Place: BOAT #69 "Hippity Hoppity Christmas"
2nd Place: BOAT #48 "Christmas Birthday Party"
BEST LIGHTS
1st Place: BOAT #33 "Birthday Cake For MDR 50th Birthday"
2nd Place: BOAT #32 "The Gift Of Opportunities"
BEST BAND