Jada Paul's Perfect Prom Dress Giveaway presented by The Chis Paul Foundation- #Jadapperfectpromdress. "Dreams do come true"by the way of Jada Paul and The Chris Paul Foundation. The fourth annual Jada Paul "Perfect Prom Dress Give Away" was held at the JW Marriott in DTLA. Hundreds of girls played the part of Cinderella with their wishes granted of Shoes, jewelry, Purses, make-up and yes The Perfect Prom Dress.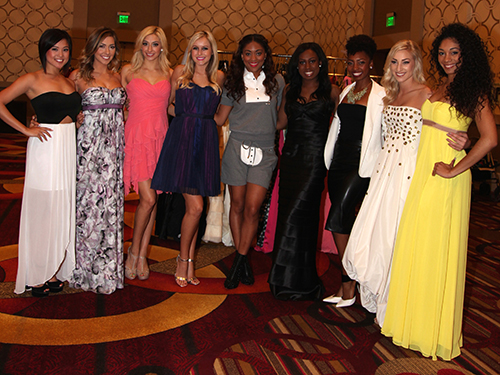 The most expensive dresses purchased in teenage girls life are Batmitzva, Quincinera, Debutante, and "The Perfect Prom Dress". Since the economic downfall many girls are not able to obtain this desire to look and feel like a Princess on this special occasion.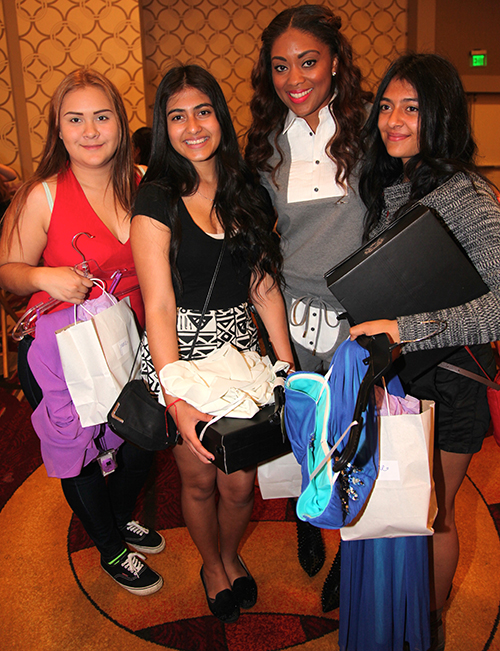 Jada Paul wife of LA Clippers Chris Paul (CP3) founded this event in 2012 by purchasing the dresses herself. Today some of the Sponsors include BCBG, Windsor, Kazma and the list keeps growing.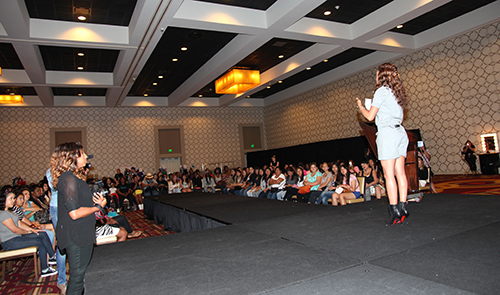 Some of the heartfelt stories included twins whose dad could afford to purchase one dress and meant only one of them would be able to attend the prom. Their best friend a girl whose mother has four stage cancer and could not afford the expenses of prom attire with the medical bills that have piled up.
Another girl's feet were two different sizes and she was fitted accordingly.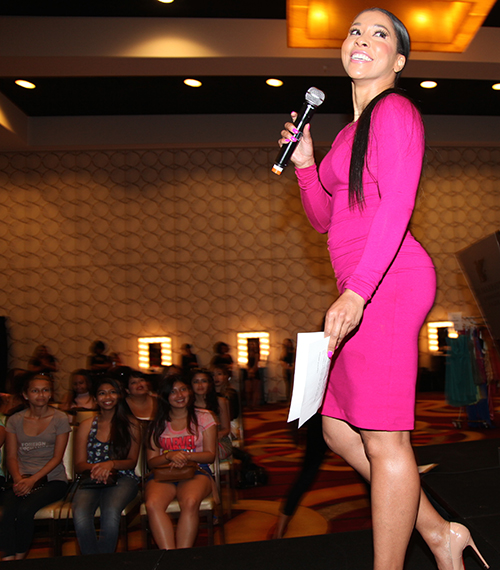 A Fashion Show hosted by Colin Welch and Raina Silberstein with The LA Clipper Spirit Dance Team on the runway. Janet Jenkins (Celebrity fitness trainer) gave a motivational speech to the girls about health and fitness.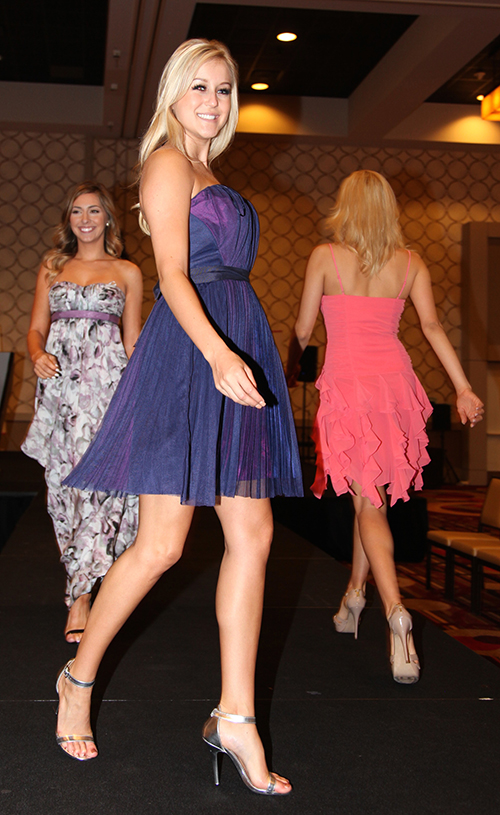 100 selected seniors from L.A. based schools left prom dress in hand with a priceless smile. Jada Paul has received a commendation from the City of LA for the annual event.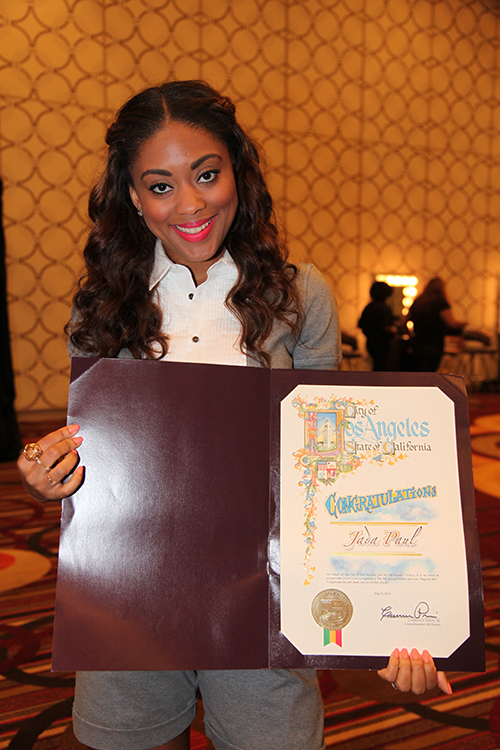 Twitter and Instagram feed blew up once it was announced "#jadapperfectpromdress#"!