Art Hearts Fashion Week Finale is a Couture Feast. At a beautiful (and new to this particular event) Hollywood venue, the Art Hearts Fashion Week October 9th evening began with photo booth fun, cocktails and a red carpet nestled in an elegant garden setting.
Inside over the catwalk, the ceiling design was something of which Michelangelo would approve. So much better and appropriate than a tent on a roof downtown. The evening was divided into two phenomenal showings.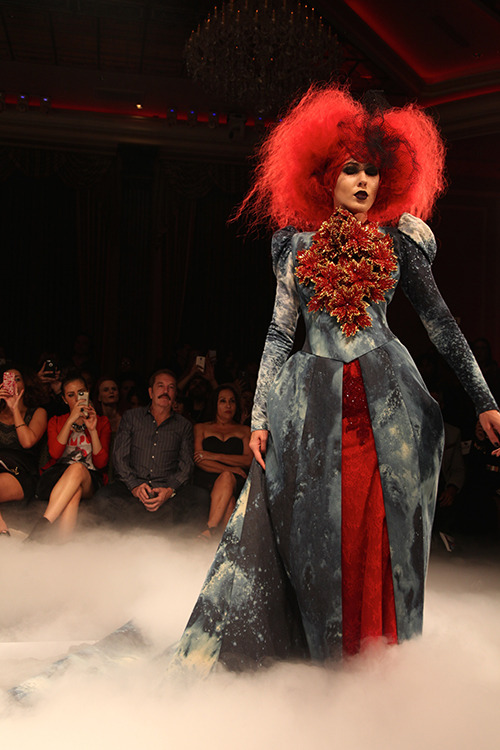 The runway action began with Levitation Activewear and continued with Aussie Gear LA, Courtney Allegra, Shalemar and Amren Tulano. Great guy fashions were part of this particular showing.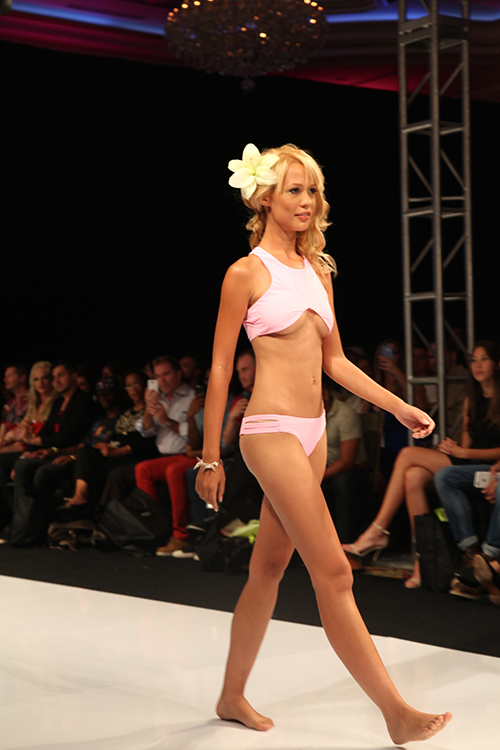 As the next collection of collections approached, front-row VIP's were greeted with copies of "G.O.T. Anchored" magazine on their chairs. Covergirl Elizabeth Velasquez was in the front-row enjoying the designer's work.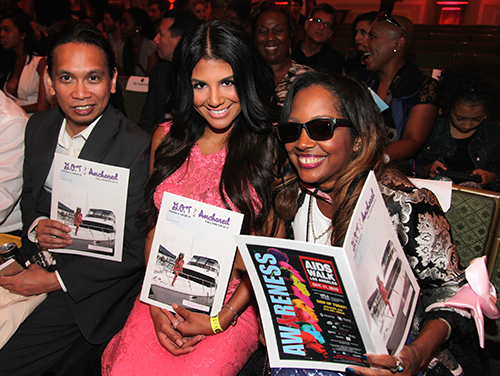 The elegant venue was heating up as One Rose By Mister Triple X, Andre Soriano, Michael NGO Couture and Amato Haute Couture By Furne One all prepared backstage to make their presentations.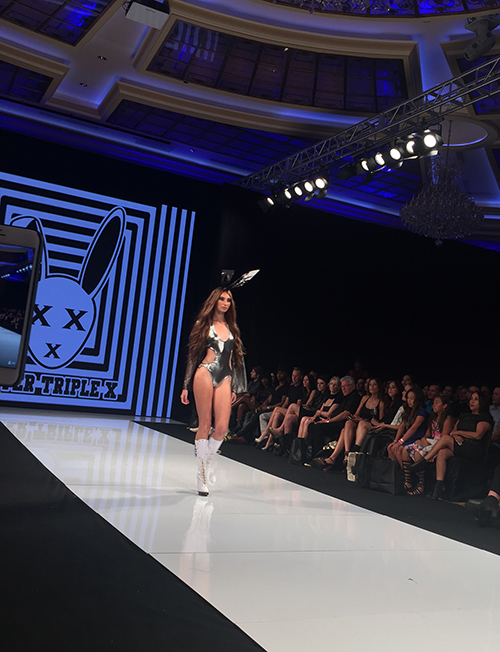 Each line had its own charm and elegance with Amato doing things with safety pins I still can't comprehend. Terrific work and kudos go to organizers, models, designers, supporters and sponsors. Photos by Gisele O/Partyby5 , Award winning Photojournalist EOTM Awards 2013