An International Couture Fashion Show to benefit the Animal Rescue Charities (Wylders Foundation) will be held at the Beverly Hilton's Ballroom, Foyer, Salon & Rodeo Rooms on Friday, November 6, 2015. The event will take place during AFI's Audi Fest 2015 and American Film Market (AFM).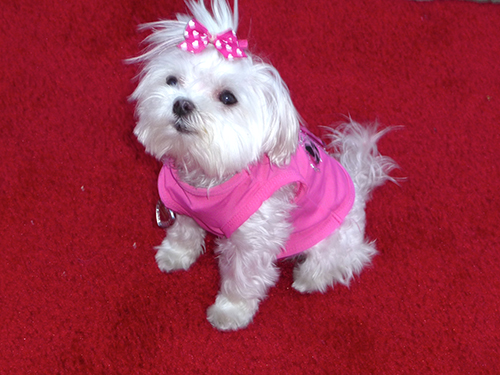 A team of 10 stylists lead by top-rated Beverly Hills stylist Azzab Ramses will take part in the event with Didi Roberts, formerly of Style Fashion Week and Art Hearts Fashion Week producing the fashion show. A round trip private jet flight for 2 from LA to NYC will be auctioned off. Eventbrite for tickets.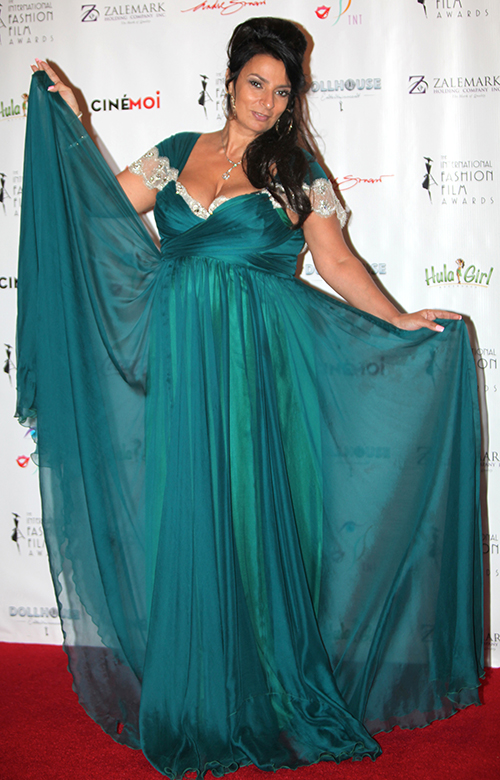 Fashion designers scheduled to showcase their designs include Adam X Atelier (Alexander McQueen's apprentice), Sarah Neuhard of Norway/Paris, Joy Musco's SAYA Atelier of West Hollywood (Celebrity ultra chic) & Ferrocious by Lisseth Corrao from Peru/San Diego (Sexy and daring elegance). The evening will also include a Lingerie showcase by Luxe Beverly Hills produced by Showgirls and actress and filmmaker Rena Riffel with Bespoke menswear provided by Prince Couture.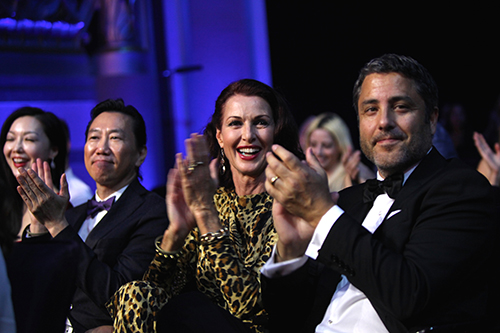 Schedule of Events:
6pm – Red Carpet / Hors d 'Ouvres served in the Ballroom
7pm – Wylder's Pet Adoption, Prestige Private Air Auction & Luxe Lingerie Show
8pm – Haute Couture Runway Show
9pm – Celebrity Photo Ops and Afterparty hosted by VIP DJ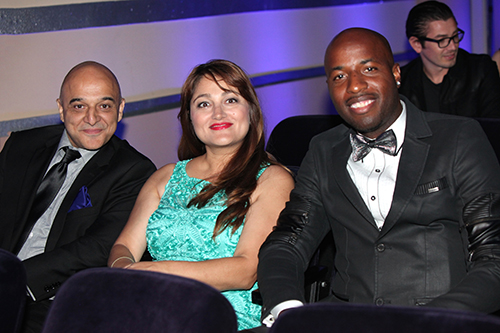 VIP Hosts/Guests scheduled to attend include: Richard Walters (Oscar Winner, 2015, Whiplash / Bold Films), Omar Akram (Grammy Winner 2013), Max Ryan (Sex and the City 2, upcoming Hunchback of Notre Dame), Manny Mashouf (Founder & Chairman of BEBE Fashion), Janice Dickinson (Super model), Damon Elliott (Grammy Award Winner 2014), Adolfo Sanchez (Designer, Owner of Creativ Boutique), Adrian Grenier (Entourage), Suzanne Takowsky (Owner of Beverly Hills Times Magazine), Nataliya Joy Prieto (Beverly Hills Times Magazine Entertainment Editor), Kathy Griffin (Comedian actress), Channing Tatum (Actor), Ellen Degeneres and Portia de Rossi, Joy Jolise (Entourage), Kym Johnson (Dancing with the Stars), Courtney Sixx, Nikki Sixx (Motley Crue), Lydia Cornell (Actress, Bob Barker (Price is Right icon and animal activist), Alice Amter (Big Bang Theory), Ken Davidian (The Artist), McKenzie & Elizabeth Olsen (Avengers: Age of Ultron), Despina Mirou (Emma Blue), Quinton Aaron (Blind Side), Josh Emerson (I love You Beth Cooper, Venom), Lilian Garcia (Host of WWE), Kate Boyer (Limitless), Gina La Piana (Ali G.), Nikko London (Love and Hip Hop), Jessica Rich (Grow House), Leslie Hughes (Bachelor), Cortney Palm (Actress), Nancy LaScala (Jersey Boys), Tanya George (Star Trek), Donny Most (Happy Days), Richard Roundtree (Shaft), Vincent De Paul, Chuy Bravo (Chelsea Handler Show), Louis Lombardi (Sopranos), Nikki Moore (Sorority Row), James Wilder (Melrose Place), Steven Kramer Glickman (Big Time Rush), Rachel Mullins, Ashley Argota, Bizzy Bone (Bone Thugs), Hillary Jones, Laura Ortiz (Guardians of the Galaxy), Barbie Blank (WWE's Kelly Kelly) and Corey Feldman (Lost Boys).