The last day of the #Seinfeldapartment exhibit was "Gold Jerry, Gold!"  The Final Curtain Call was Sunday December 20th 2015, 10:00 a.m. until 6:00 p.m.  The event brought out thousands of Seinfeld loyalists to The Hulu Melrose location.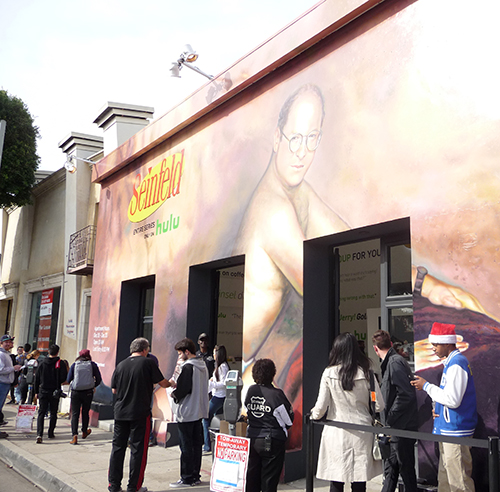 Shooter Diva was on the scene for a "pop-in" and a photo with George Costanza at the Festivus Pole delivery truck.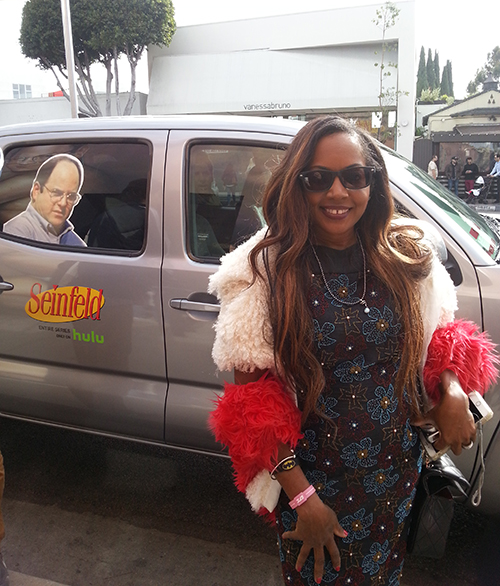 After, we opened our Christmas Card from Elaine and had a quick lunch of "Tuna on Toast", we all enjoyed a holiday drink of  Hennigans. My new cashmere sweater looked great, even with the red dot.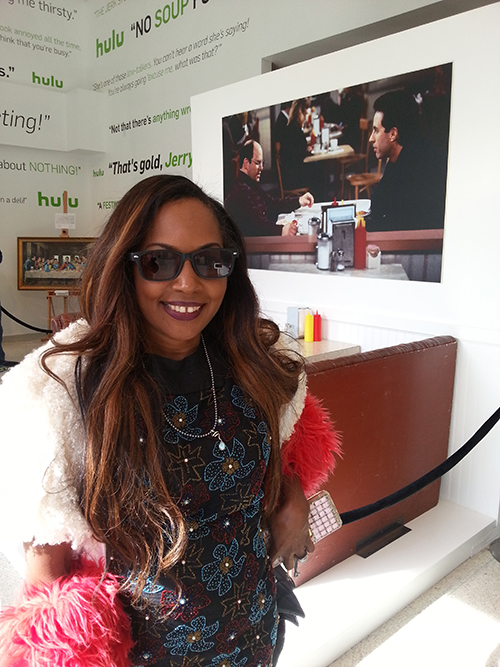 Thanks to Alex, we avoided the three hour tour line. The line made us feel like we were waiting to see the "Soup Nazi". Off to Leapin' Larry's for more shopping.  Then, we're heading home to compete in the feats of strength.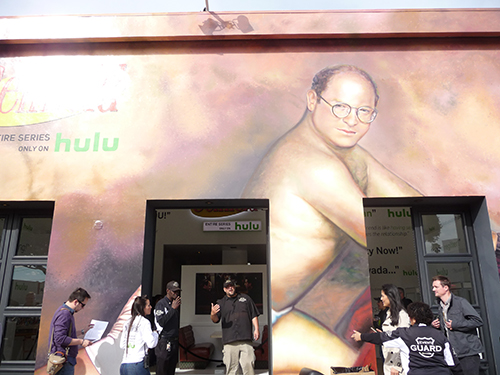 Even though I have a lot of problems with you people, it is Truly a Festivus for the Rest of Us. What is that on my leg?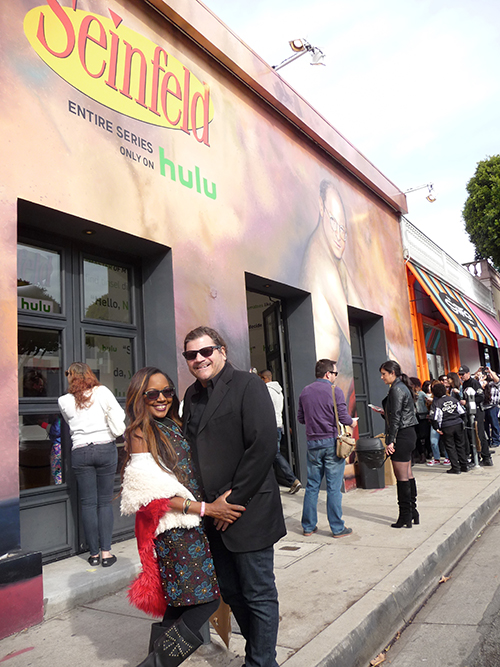 Follow us at: @gotanchored @shooterdiva @partyby5 @paparazzicomedy @splashmagsww