It was a big night for Mad Max: Fury Road, Best Actor Leo DiCaprio and the Best Motion Picture winner, Spotlight, but backstage and on the red carpet, there was a Green Gorilla (www.ilovegreengorilla.com). The CBD pioneering Green Gorilla company topped by Philip Asquith and Steven Saxton had their Hemp & Olive products featured backstage for presenters in the green rooms and dressing rooms. And, the Green Gorilla also made an appearance on the red carpet at last night's Oscars television broadcast, ceremony and after-party.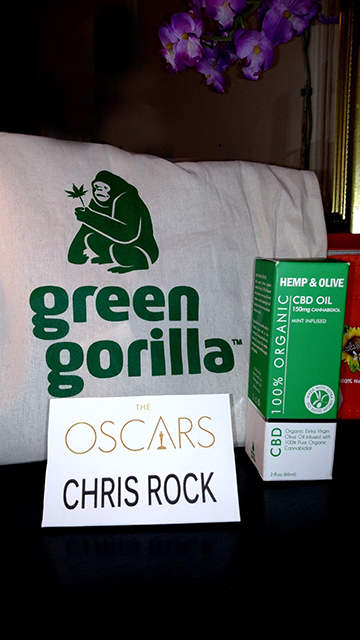 Green Gorilla was obviously thrilled to have their selected items included in this year's prestigious Oscar presenters back-stage dressing and green rooms. Green Gorilla Co-CEO Steven Saxton noted, "As the producer of films that have received Oscar nominations, I am especially proud to have Green Gorilla represented at this year's Academy Awards." Co-CEO Phillip Asquith added, "We're very pleased to be a part of Hollywood's Oscar night, and hope people are happy about our Gorilla bringing some additional color to the event. It isn't always easy being green, and we're grateful to be recognized."
The list of the 2016 Oscars Presenters & Performers featured a wide array talented individuals, including several past Oscar winners and Oscar nominees, The Oscars 2016 was hosted by comedian Chris Rock and aired LIVE Oscar Sunday, February 28 7e|4p on ABC.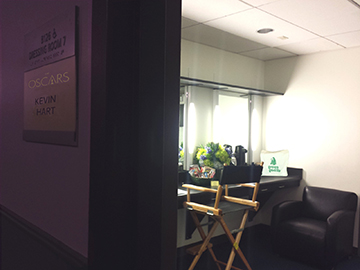 The 2016 Oscars Presenters and Performers include J.J. Abrams, Patricia Arquette, Abraham Attah, Cate Blanchett, Emily Blunt, Steve Carell, Henry Cavill, Priyanka Chopra, Louis C.K., Sacha Baron Cohen, Common, Russell Crowe, Benicio Del Toro, Chris Evans, Tina Fey, Morgan Freeman, Jennifer Garner, Whoopi Goldberg, Ryan Gosling, Louis Gossett, Jr., Kevin Hart, Lady Gaga, Dave Grohl, Quincy Jones, Byung-hun Lee, John Legend, Jared Leto, Rachel McAdams, Julianne Moore, Olivia Munn, Dev Patel, Eddie Redmayne, Daisy Ridley, Margot Robbie, Jason Segel, Andy Serkis, Sarah Silverman, J.K. Simmons, Sam Smith, Charlize Theron, Jacob Tremblay, Sofia Vergara, Kerry Washington, The Weeknd, Pharrell Williams, Reese Witherspoon.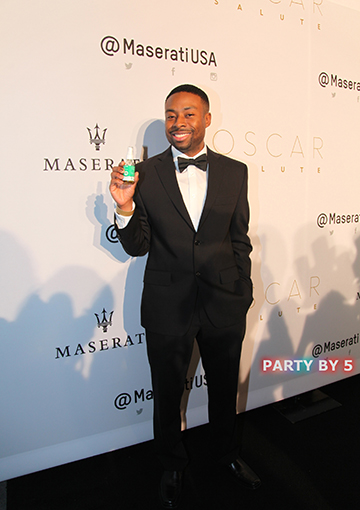 And the Winners Were:
Best Director: Alejandro G. Iñárriu, "The Revenant"
Best Actress: Brie Larson, "Room"
Best Actor: Leonardo DiCaprio, "The Revenant"
Best Picture: "Spotlight"