The 2016 Catalina Film Festival arrived in Avalon on a wave of excitement this year. Taking place from September 28 through October 2, in its' sixth year, the line-up of films and calendar of events was better than ever. After a quick trip from San Pedro on the rocking Catalina Express, we arrived on the magical Island of Catalina in the city of Avalon.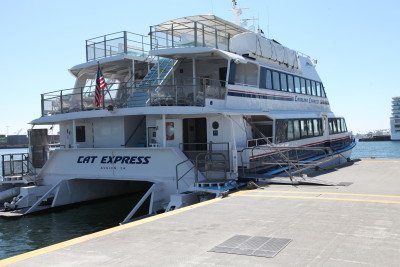 Ron Truppa, Founder and Executive Director of the Catalina Film Institute said, "The Catalina Film Festival was established 6 years ago not only to pay homage to Catalina's rich film history and gorgeous Island destination, but also the true and unparalleled relationship it's had to Hollywood's star power and all artists, alike." The Festival's Delious Kennedy echoed Mr. Truppa's enthusiasm reminding us all that the mission of the Catalina Film Institute is to "Champion Imagination, Education and Destination."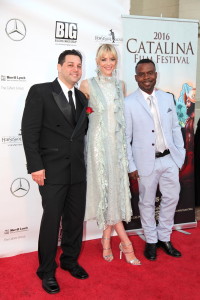 On Saturday evening October 1st at the famed Casino, Jaime King (Sin City, Pearl Harbor, The Pardon) was among the celebrities walking the red carpet on Saturday evening. Jaime was presented with the "Avalon Award," which celebrates an actor/actress "who's unafraid to enter Hollywood's unchartered waters while taking risks with their career." Jaime wore a Lanvin dress and jewels, a Jimmy Choo bag, and Sophia Webster shoes.  Academy Award nominee Catalina Sandino Moreno (Maria Full of Grace, American Gothic) as also in attendance Saturday for the California premiere of Custody.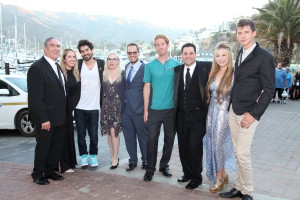 After a roaring red carpet, this year's celebration and awards ceremony boasted several lovely moments. The debut of the "Deb Baur Unsung Hero Award" was touching with her husband on hand to honor the memory of his wife. The award will "perpetuate Deb's legacy through the future generations of defenders of good."  The first-time ever unveiling of the Festival's trophy for its highest honor, the "Golden Fox Award" was also a highlight. World-renowned sculptor, Colby Murray on-hand to make the presentation as "Zorro" made its Catalina Film Festival Debut.  The list of winners clearly demonstrates the high-level of projects, screenwriters, producers, actors and supporters the Catalina Film Festival attracts every year.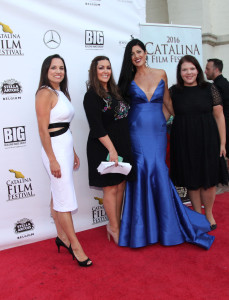 The Catalina Film Festival is an annual celebration of film. Many events taking place at the Island's famed Avalon Theater/Casino which was the first movie house of the time purpose built as a movie theater for "talkies." From Charlie Chaplin to Marilyn Monroe, celebrities and filmmakers have flocked to Catalina for inspiration. Twenty-six miles across the sea from Los Angeles the Festival is supported by Catalina Island Chamber of Commerce, CFF benefits the Catalina Island Conservatory. Sponsors include Mercedes Benz, Island Express Helicopter Service, ALS Limo and Car Service, Catalina Express, Fill R Up Gastro Garage, and The Cafaro Group. Visit www.CatalinaFilm.org and Facebook.com/CatalinaFilm.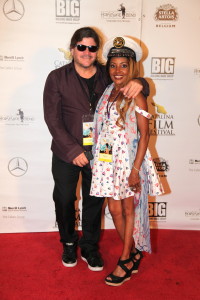 Photos courtesy Gisele "Shooter Diva"/Partyby5 view complete gallery (click here) GALA Mixer at Hotel Metropole (click here)