On October 8th, 2016, Fast Cars, Ltd. and Ferrari Club of America SW threw an Exotic Car Bash Like No Other!  Craig Calder owns the coolest restoration garage imaginable. The Ferrari Club of America has a membership who collectively drive some of the hottest whips in the world.  What happens when you host a Redondo Beach California Bash and bring the two together? "Forget About it."  I'm sure even Enzo himself would have approved !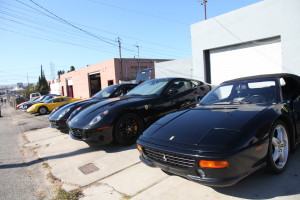 Craig's Fast Cars, Ltd. is one of the most respected shops in the country. The attention to detail and meticulous work completed by the Fast Cars crew is second to none.  The Ferrari Club of America's Southwest Region was well represented on Saturday, October 8th at 630 Mary Ann Drive in Redondo Beach. Members rocked some amazing prancing horses, from the most collectable and vintage of rides to the latest screaming yellow F12tdf.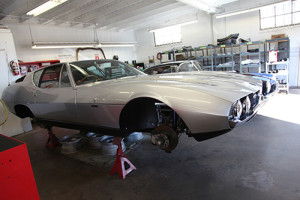 Fast Cars is a premiere North American based Ferrari Service and restoration facility. Known internationally for restoring historically significant chassis, many of the vehicles have raced on historic circuits by legendary drivers. Fast Cars motorcars have graced and won the lawns of Pebble Beach and run the Mille Miglia on multiple occasions.  Engineer and Head Fabricator Marco Piehl was on hand to discuss the technical side of the shop and cars.  The very popular and tasty BBQ was smoked on-site by Michael Hockenhull and the Santa Maria Grill. Thanks to Craig, Wendy and his hard-working staff for pulling it all together.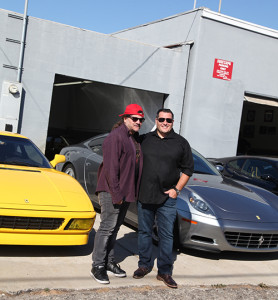 Molte Grazie
Grazie Mille
La Ringrazio Tanto
Grazie Infinite
Grazie Di Cuore
Salute! To view complete gallery courtesy Partyby5,com (click here)