The "Roval was Rocking" at Another Fantastic Fast Toys Club Track Day !!!  They just keep getting better and better… On Thursday October 6th, Fast Toys — the Exotic, Luxury and Race Car Club (www.fasttoysclub.com) held another one of their legendary track days at Auto Club Motor Speedway in Fontana, California.  This time, The "ROVAL" was truly ROCKING.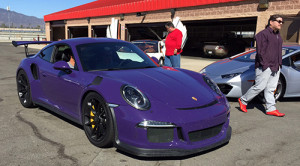 After the most entertaining driver's meeting one can experience, the track was opened for action by the Fast Toys Club execs Chris Carel and Lyon Kassab. Their BRAND NEW merchandising items including shirts, hats, hoodies and more are now available at http://fasttoysclub.annarbortees.com/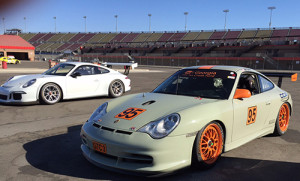 On this picture perfect California morning, the roar of the engines was about to disturb the Fontana silence as the call was heard from miles around… "Gentlemen (and Ladies), start your engines."  All faiths were represented as the McLaren, Ferrari, Lamborghini, Porsche, Audi, Lotus and Corvette Fast Toys Club contingent heated up the track.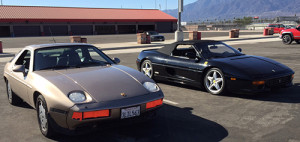 Thanks to McLaren Newport Beach, Lamborghini Newport Beach and Zip Car Tuning who all were at the track and huge supporters. On this day, Hypercar Development took center stage with Safa Yousef and Duke Zukowski breaking out the big guns in the form of their amazing superfast, supercar and a crazy cool, tricked out motorhome trailer. Thanks guys.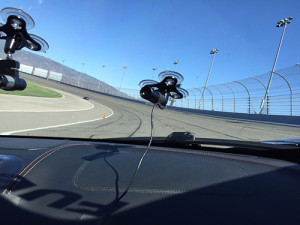 MCE Racing brought their spectacular Mobile Dyno Service with Kevin Murray at the controls. That is one impressive, LOUD rig.  Other notables in attendance included movie car guru Phil "The Grill" Fiori from Next Pictures, Loren Beggs from 911 Design-the Porsche Racing and Street Car Specialists, Trevor Zinn from Auto Alliance, Dr. Parin Patel with his cool Porsche, Hands On Productions and Hands On PR CEO Craig Melone, Scott Elrod-CEO AutoConcierge, and too many other great drivers and attendees to mention.  In all, 40 cars took to the track on October 6th, with each one going home with a terrific memory from another exotic supercar track experience.  Thanks to Chris, Lyon, Christina Riordan and the entire Fast Toys Club team.

You can see more photos from CaliPhotography at their website: https://www.caliphotography.com/photos/index.php?vp=1&do=photocart&viewGallery=54064#page=thumbs\