Marina Yacht Club will host a Boating Safety seminar Sunday February 19, 2017, 2:00 P.M. until 4:00 P.M at the MCC Cafe for MCC residents and boat owners of Marina City Club.  The seminar will include U.S. Sailing racing rules and instructions for the upcoming Dr. Robert Baker Regatta to be held February 26, 2017. For entry information please visit www.regattanetwork.com.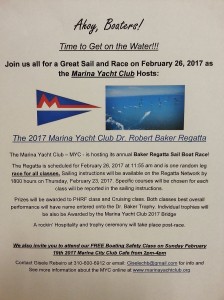 Marina Yacht Club Port Captain Peter Griswold member of the U.S. Coast Guard Auxiliary will speak about getting your boat in compliance with safety requirements for 2017. VESSEL SAFETY CHECK (VSC) DECAL REQUIREMENTS THAT APPLY
1=Display Numbers 2=State Registration OR Federal Document
3=Life Vests (PFD) 4=Visual Distress Signals 5=Fire Extinguishers
6=Ventilation 7=Backfire Flame Control 8=Sound Producing Devices
9=Navigation Lights= bow + stern deck, running, anchor
10=Pollution Placard 11=MARPOL Trash Placard
12=Marine Sanitation Devices 13=Navigation + Rules of the Road
14=State and/or Local Requirements
15=Overall Vessel Conditions as applicable:
deck free of hazards
electrical + fuel systems
galley + heating systems
VESSEL EXAM (VE) RECOMMENDED OTHER ITEMS THAT APPLY
1=Marine Radio 2=Dewater Device + backup
3=Mounted Fire Extinguishers 4=Anchor Line 5=First Aid (+PIW) kits
6=Inland Visual Distress Signals 7=Capacity Label +Certificate of Compliance
8= Discussion Items as applicable:
A=accident reporting B=Offshore Operations
C=Nautical Charts / Navigation Aids
D= Survival Tips / First Aid
E= Fueling / Fuel Maintenance
F=Float Plan / Weather + Sea Conditions
G=Insurance Needs H=Boating Check List
I-Safe Boating Class J=Maritime Domain Awareness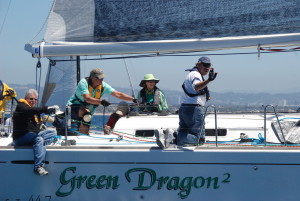 Marina Yacht Club is celebrating its 43rd year in the marina, founded in 1973 originating with the construction of the Marina City Club by the HHMI founded by Howard Hughes who owned part of the land on which Marina Del Rey was built.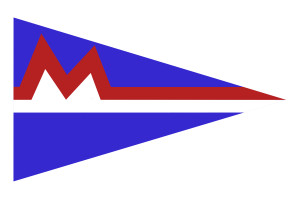 About the Marina City Club: In the beginning, the aircraft company merely guaranteed millions of dollars in loans for the Marina City Club. It did so not for itself or the medical institute, but for the personal benefit of various Hughes executives.
The Marina City Club project was conceived as an investment and tax shelter for key people at the aircraft company. In the late 1960's competitors were rading Hughes Aircraft Company of its executive and technical talent by offering stock options, explained a high-level company official. Losing some of the finest. Pat Hyland (General Manager of the company) and another officer decided to do something. Thats how the Marina City Club evolved * The Marina Yacht Club helped the MCC obtain entitlements from the Coastal Commission.
*Howard Hughes: His Life & Madness – By Donald L. Barlett, James B. Steel
Photos courtesy Partyby5.com