"Grandma's House" Red Carpet and feature screening at the 14th Annual Hollywood Black Film Festival was held at Marina Del Rey's AMC Theatre 4335 Glencoe avenue on February 24, 2017 at 7:45 p.m. – Movie Screening 8:15 p.m. The feature film was followed by a Q & A session with filmmaker Kimberley Zulkowksi.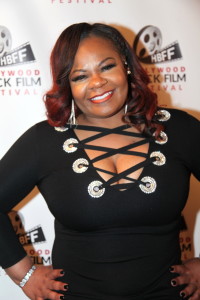 Grandma's House is a true story based on the life of Zulkowski's grandmother, Margie Ree Harris portrayed by Loretta Devine. I was able to view the film and would like to validate it with the good ole fashioned Siskel and Ebert two thumbs up! "Grandma's House" gives a compelling insight into how their generations became under the same roof.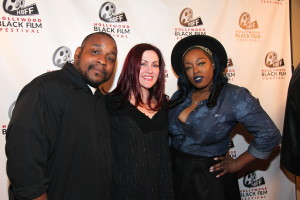 During the Q & A, Executive Producer Kimberley Zulkowski stated all the characters in the movie we chosen very carefully and once that was accomplished she knew it would relay the message that she wanted to share. The film demonstrates the trials and tribulations she faced living with a Grandparent who stood as an inner-city Matriarch and Pillar of Strength to selflessly serve her family, and surrounding community. The cast includes Wendy Raquel Robinson, Alex Thomas, Jazsmin Lewis, Coco Jones, Stephen Bishop, Jordan Calloway and many more.
Photos courtesy Gisele/ShooterDiva, Partyby5. Grandma's House Full Trailer
PrPhotos: http://www.prphotos.com/e/41257/2017-hollywood-black-film-festival–day-2–grandma-s-house-screening