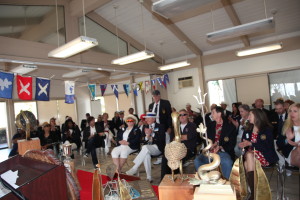 The 43rd Annual Marina Yacht Club Opening Day Ceremonies Began on Saturday, March 11th at 1358 HOURS at Burton Chase Park in Marina del Rey with a Red Carpet, Dignitaries, and Honored Guests in attendance.  Marina Yacht Club Staff Commodore and Cannoneer Dr. Tyminski fired the 2 Minute Warning on the club's cannon. This single act officially announced the start of the 43rd Annual Marina Yacht Club Opening Day Ceremonies. And the pageantry began!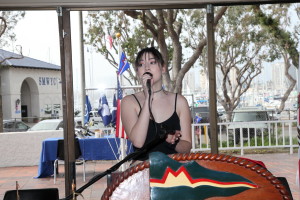 Prior to the formal festivities, luminaries from Marina del Rey Beaches and Harbors, The Sheriff's Department, the International Order of the Blue Gavel, the Holiday Boat Parade, ASMBYC as well as numerous other Yacht Club Bridge members were treated to a rockin' red carpet, Marina Yacht Club style.  Jr. Staff Commodore Gisele Ozeri welcomed distinguished guests, and the color guard as American Idol – Season 14,  Jacqueline MacKenzie performed her rendition of the Star Spangled Banner.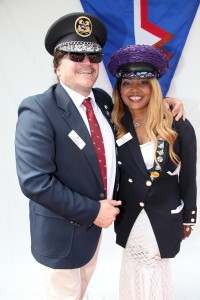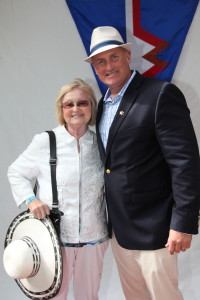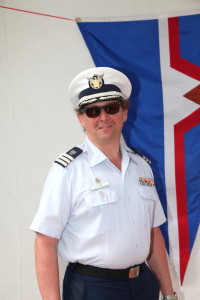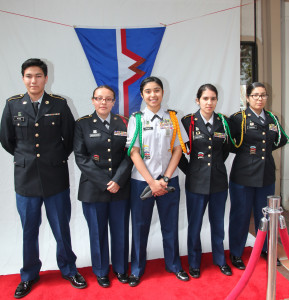 A salute to our beloved armed forces was next, followed by 2017 Commodore Craig Melone taking the podium. An invocation was followed by more "official" cannon fire and an "eight bells" memorial for Marina Yacht Club member Vic Smith and photographer Greg Wenger, who is addition to chronicling the history of the Marina, was also Marina Yacht Club's "Official" photographer on many occasions.  Commodore Melone introduced the audience to the "new" throwback MYC burgee as the Yacht Club went back to its roots this year, returning to the original 1973 Chartered name.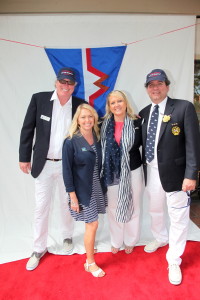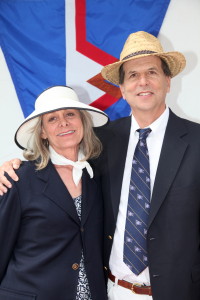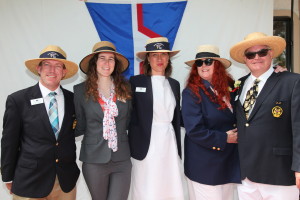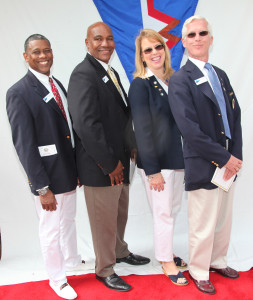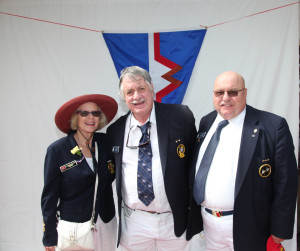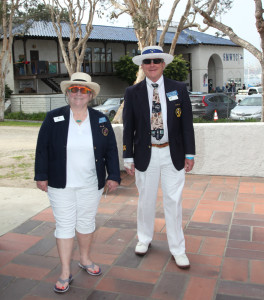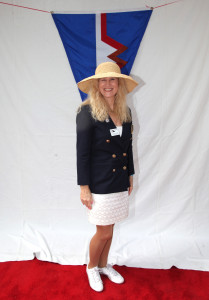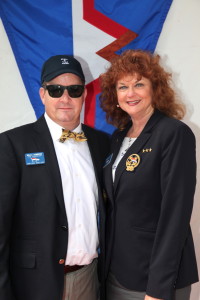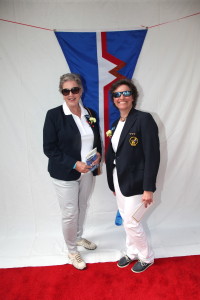 The Commodore took the audience on a brief, guided tour of the Marina Yacht Club. Legend has it and documentation confirms the Marina Yacht Club was founded by Howard Hughes and Howard Hughes Medical Institute at the Marina City Club as a way to keep Hughes executives happy by offering the exciting Yacht Club life, complete with Tennis Courts, Swimming Pools and sponsored Yacht Club Events. It worked as the MYC celebrated 43 years of Marina del Rey boating excitement.  Commodore Melone said, "Very Few Yacht Clubs in the Marina have the historic pedigree of our beloved MYC. Commissioned in 1973 in keeping with the wishes of Mr. Hughes, the Marina Yacht Club will always have a place in Marina Del Rey. The Marina Yacht Club is the original Howard Hughes' Chartered Yacht Club and we embrace our unique Founding and History and welcome all the new, current and returning members to our amazing MYC rise and expansion for 2017. Jr. Staff Commodore Gisele Ozeri gave special thanks to the South Bay Yachting Community and  Marina City Club General Manager Mark Tyson for all the support in re-building the Historical Marina Yacht Club.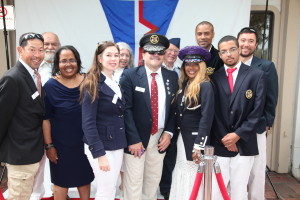 We began 2017 with a BEST YACHT CLUB VICTORY at this year's Marina del Rey Holiday Boat Parade 2016-2017. This was a repeat victory for us. We hosted our 29th annual Dr. Robert Baker Regatta race a couple of weekends ago. We're looking forward to Clear skies and smooth sailing ahead. In May, we'll continue the philanthropic effort with the 12th Annual 'Mother and Son Magical Ball' which benefits Autism Speaks. The affair is an evening out for Moms and their Sons with dancing, entertainment and family fun. It looks like CLEAR SKIES and Calm Seas ahead for our Marina Yacht Club Vice Commodore Kristi Tyminski recognized our MYC's past Staff Commodores including S/C Dr. Leonard Tyminski, P/C Gary Green and Rosalie, S/C Don Mantero, S/C Mark Abel, S/C Chuck Iverson, S/C Jonathan Grell and S/C Mike Joy.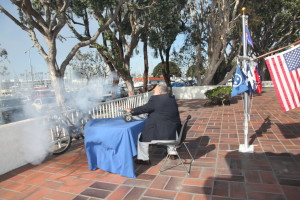 .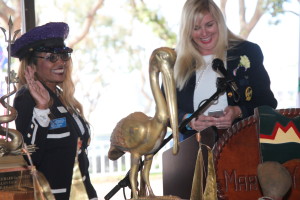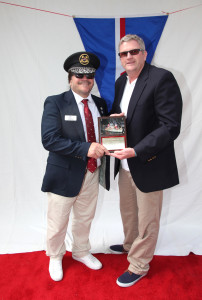 In a special presentation, The International Order of the Blue Gavel's Julie Albright and Mrs. Green honored Jr. Staff Commodore Gisele Ozeri's service with her membership into the International Order of the Blue Gavel.  Marina Del Rey Holiday Boat Parade's Kelly King present the Marina Yacht Club with their plaque as winners of the 2016 Holiday Boat Parade for Best Yacht Club… the MYC's second Best Yacht Club honor in as many years.  Marina Yacht Club is proud to announce 5 of its members are Boat owners at Marina City Club.  Sail Fleet Captain Jay Carr report the current status of the Marina as he exclaimed, "Commodore, The Marina is Clear of Flotsam and Jetsam. Icebergs are currently being cubed and crushed for recycling and re-use… In Our Cocktails"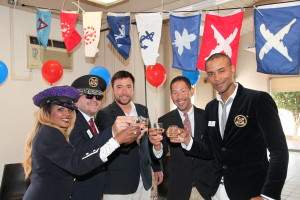 Everyone adjourned to the official Marina Yacht Club Opening Day Afterparty on the WATER at the Burton Chase Park DOCKS where several Yachts from the Bridge and Members fleet were docked and ready for action!  "FIRE IN THE HOLE" as DR.Tyminski fires cannon for the last time.  Here's to a wonderful 2017 Boating Season in Historic Marina del Rey!
Photos Courtesy Gisele "Partyby5". View Gallery on PRPhotos