House Beer… Always in good taste! After more than three years of development and painstaking hard work, Venice has a new beer it can call its own, House Beer. Already available at over 300 locations, while the official roll-out will be in February, we couldn't wait to get a taste for ourselves at the Venice home of House Brewing Company, Inc. for their Ribbon Cutting and Grand Opening ceremony on Tuesday night January 20, 2015.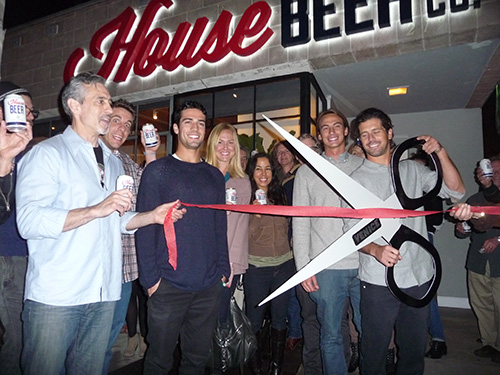 Guess what? It's GOOOOD… An American Lager fermented and aged for four weeks at cold temperatures, it's no wonder House Beer grabbed first place at the 2013 Maltose Falcon's Mayfaire Competition in the American Pale & Darker Lager category.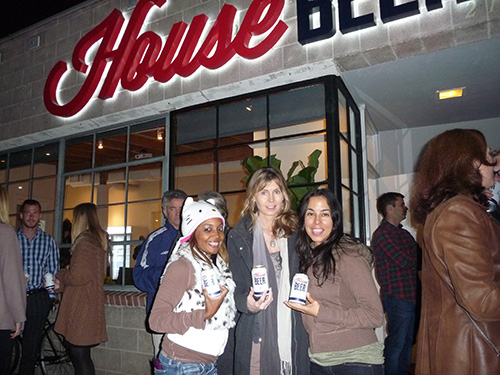 With luminaries, friends and staffers from LA & Venice on-hand, we were treated to a tour of the new 219 Rose Ave. location by House Brewing, Inc. Vice-President, Derek Wilson who calls his lager, "A modern take on the traditional American lager that leaves the drinker craving another round."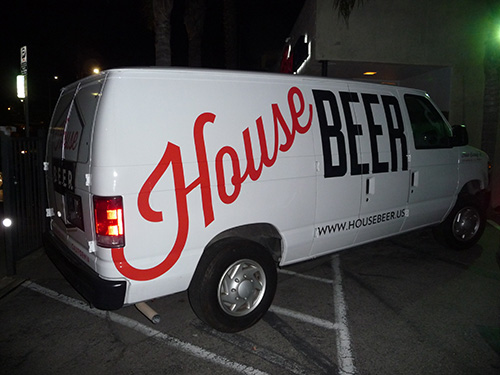 "And we wanted to bring a quality, relatable and honest American made Lager Beer into our homes," adds House Beer Founder Brendan Sindell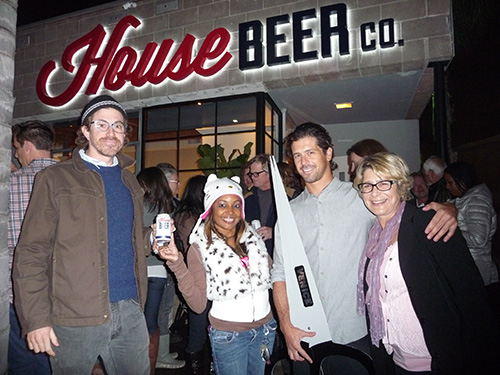 So, support your local "brewmeister" and ask for House Beer when you hit Venice and greater Los Angeles nightspots.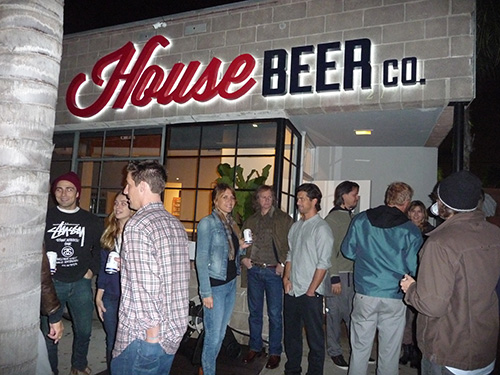 Now available in cans, bottles are on the way soon with the same blue and white sharp look and remember…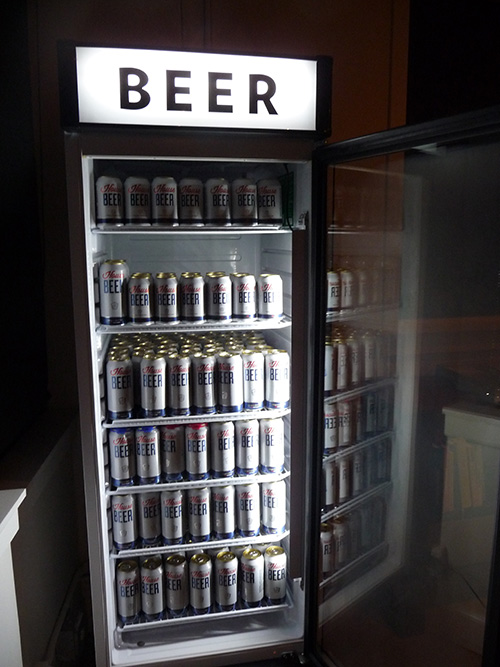 Always in Good Taste.
Photos courtesy Shooter Diva/partyby5.com