by CAM & Gisele Ozeri
In Santa Monica on January 29, 2015, Jaq Mackenzie American Idol 2015 contestant held a viewing party at Spitfire Grill 3300 Airport ave., Santa Monica, with family and friends. Chanel 11 News team arrived on the scene to capture the anticipation of whether or not she would continue to the next round.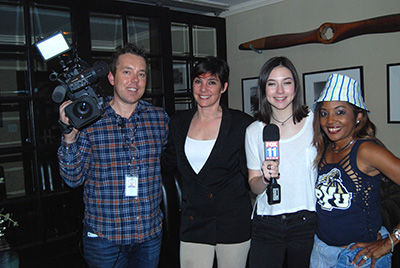 American Idol judges Harry Connick Jr.,  Jennifer Lopez and Keith Urban all sang the praises of 15 1/2 year-old Jaq Mackenzie as the performer was awarded her Golden Ticket to Hollywood that aired on American Idol telecast.   Harry Connick, Jr. said – There's a serious undertone to your artistry".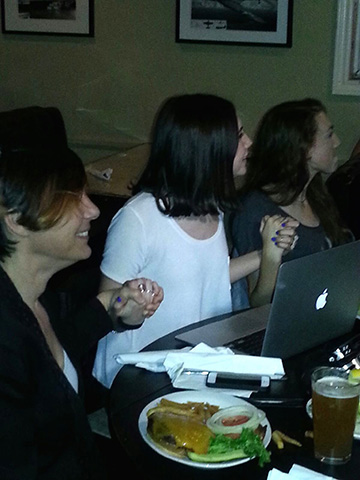 "I'm so excited to be moving forward on American Idol," said Jaq as her fans cheered "Jaq Rocks" and FOX 11 LA (KTTV) reporter Lauren Sivan joined in the celebration in Santa Monica last evening.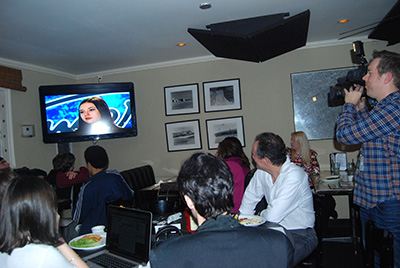 Jaq who is from Santa Monica, California, enjoyed the support of mom, Liane Curtis and dad Tim Mackenzie while all were thrilled to experience Jaq's amazing performance on American Idol.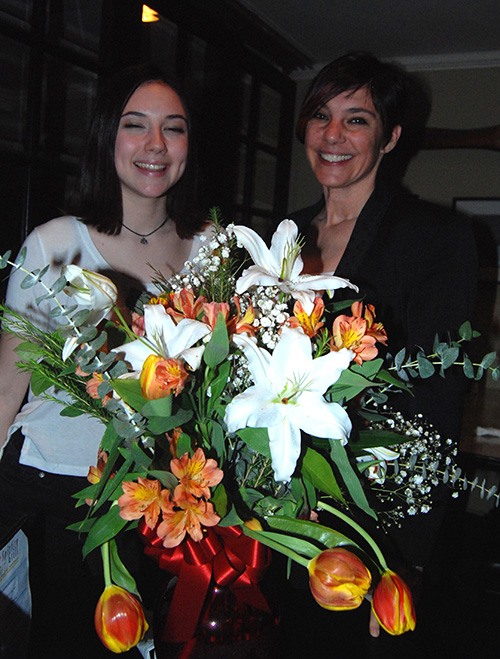 Support Jaq on American Idol and follow her on – twitter – www.twitter.com/Jaqroxmusic – instagram – www.instagram.com/jaqmackenzie facebook – www.facebook.com/jaqrox.  Follow the judges: Harry Connick Jr. @harryconnickjr – Jennifer Lopez @jlo – Keith Urban @keithurban. View JaqRox audition on You Tube. Listen to "Break my heart" on sound cloud.
Photos courtesy www.partyby5.com