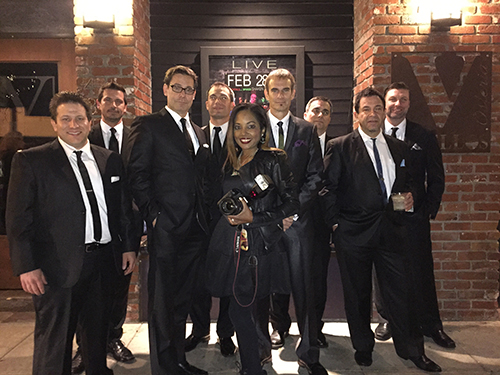 So… if you wanted to go to a cool new lounge/hang-out owned by a noted musical celebrity, eat some great food and hear the hippest band in the world, where would you go? Obviously, Vegas, right? No not there. Perhaps Miami? Buzz Incorrect. Ok, OK, NYC? Wrong again. You would clearly need to travel to Studio City, California to see this particular band on this particular night… Nutty.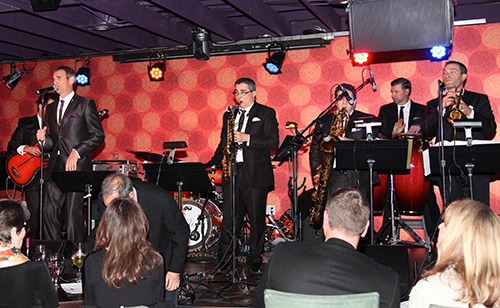 Of her new venue/lounge Sheila E. says, "I'm excited to join the owners and the entire team at Vitello's in bringing the best in food and entertainment to Studio City and the Los Angeles Area." Located at 4349 Tujunga Ave, Studio City Sheila E. has redesigned what was the restaurant's 2nd floor. The E. Spot Lounge boasts seating for 150 and a lower level social lounge with full bar and live room viewing on big screen monitors so you don't miss anything happening upstairs!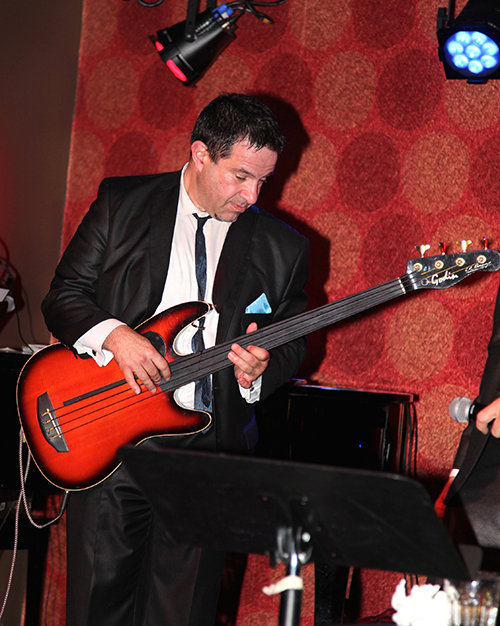 It is a hip nightspot that on this night played host to the uniquely cool styling's of an incredible band, Nutty. With amazing Front-man Sonny Moon channeling Deano and the Rat Pack in a way even Sammy could never have imagined, this is the only band where Henry Mancini mashes up with Hendrix and jazz legend Wes Montgomery meets Kiss. That's just Nutty you say… yes it is. This band is truly Direct from the 1960's performing Jetsetter Jazz. And seeing is believing.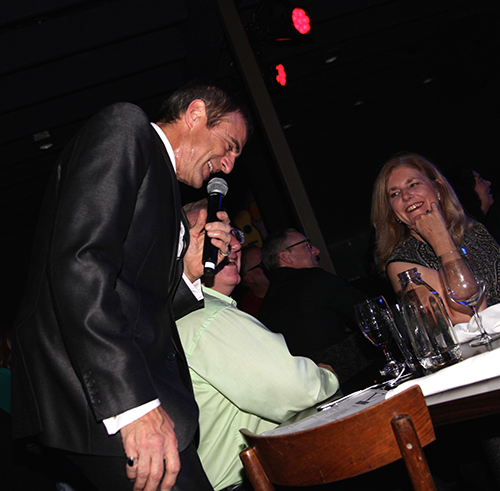 Buckle your seatbelts because seeing Nutty live is experiencing a free- for- all concert where anything is possible. Flutes play Purple Haze and jam free style — improvising to shortening bread. And Van Halen to a Cha Cha beat. Nutty can do that. A Nutty show is pure Bachelor Pad/Vegas — from the black suits, pressed white shorts and ties to Sonny's 60's inspired shtick. On this night, the drummer forgot his white suit coat handkerchief and was notably reprimanded… just one of several a Nutty moments.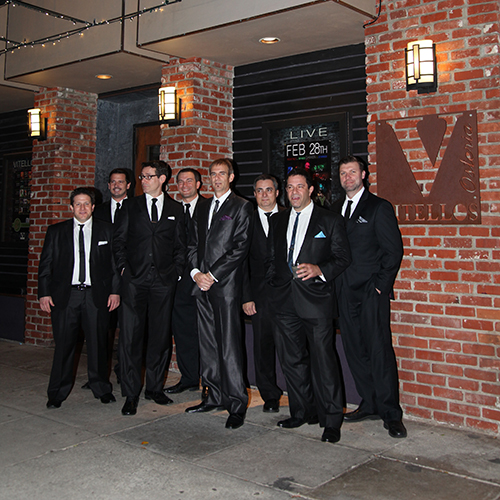 The arrangements are Grammy worthy. Brubeck, Dizzy, Coltrane, Miles, Duke, Cannonball and Monk are all honored here. For those who are unschooled in jazz, it's a trip on a night club time machine as The Beatles, Steppenwolf, The Who, Thin Lizzy, Black Sabbath and AC/DC ever sounded quite like this.
The performances and live show are in a class by themselves. Simply first-rate.
Nutty Co-founder and bassist Guy Wonder adds, "There was a time when The Rat Pack ruled, Vegas had a vibe, Martinis were a lunch staple and jazz clubs were the place to be. Imagine that today…and you get NUTTY. "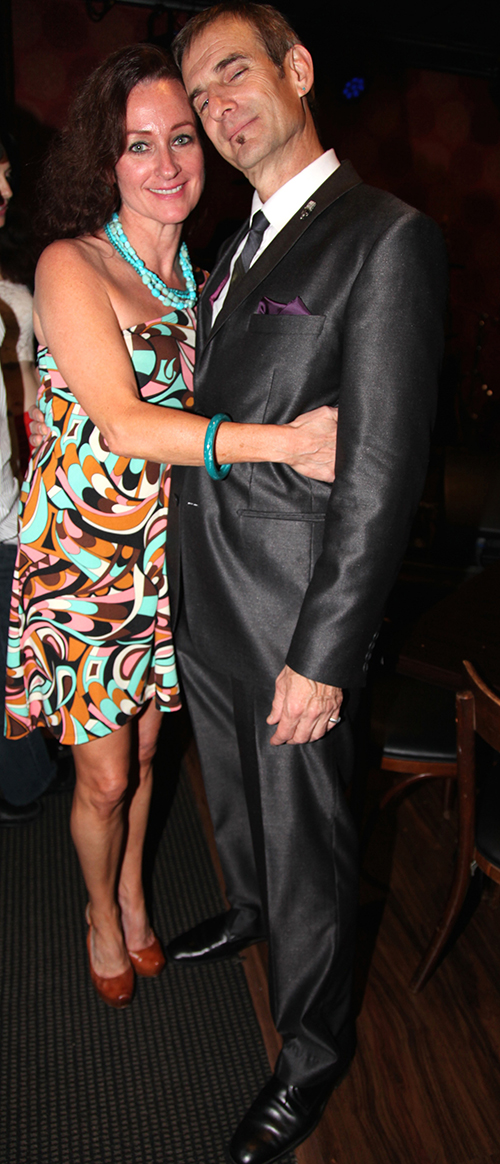 The latest release "Jetsetter Jazz: The Persuasive Sounds Of Nutty", features the music of The Police, Dizzy Gillespie, Jimi Hendrix, Henry Mancini, Lalo Schifrin, Jethro Tull, The Kinks, Charles Mingus, The Monkees, Thelonious Monk, Neil Young, Duke Ellington, Edgar Winter, The Moody Blues, Dave Brubeck, Aerosmith and Van Halen. Sonny says it best, "It's one helluva sonic cocktail, so please drink responsively."
And for the full listing of entertainment and information of Vitello's and The E. Spot Lounge go to www.Vitellosrestaurant.com and click The E. Spot Lounge
Photos by: Gisele "Shooter Diva" www.partyby5.com  @shooterdiva @paparazzicomedy