So, let's imagine you're looking for a new car. How cool would it be to have the ability to text, email or telephone the automobile company and have them send you your own personal shopper/concierge AND the car — direct to wherever you want it… your home, office, college dorm… whatever?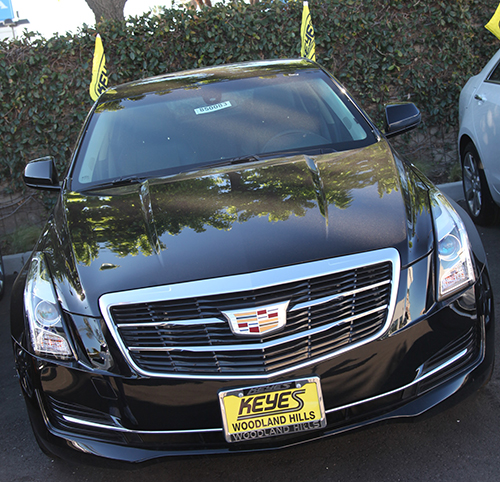 That's a million dollar idea, right? Well the Southern California Cadillac Dealers have already thought it through and put it in motion via their SoCal Cadillac Shopper Concierge. They call it the Test Drive Redefined. So do I ! Cameron Nehrer, Concierge Director said, "We promise to just answer customer questions with no pressure to purchase. We aren't sales people – we're just here to share information. We want our potential Cadillac ATS customers to call, text or email to schedule a test drive or ask any question, anytime."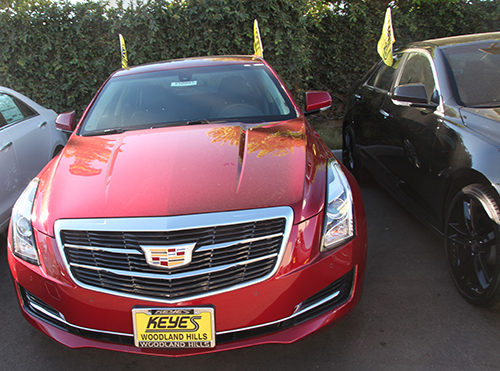 The last time I bought a car, the test drive was an uncomfortable afterthought. Now, with this new Shopper Concierge, it's so easy. I could never imagine calling or texting and having the car brought to me. This a great service Cadillac is providing.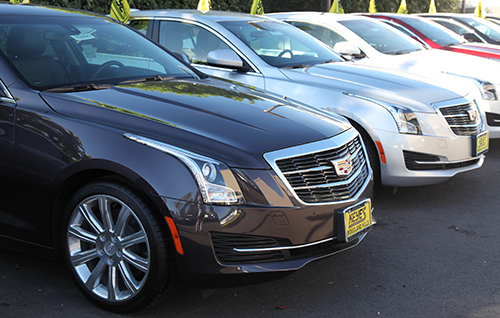 They're spreading the word via Instagram too at http://instagram.com/socalcadillacconcierge
Nehrer concludes, "We are striving to provide the best shopping experience possible."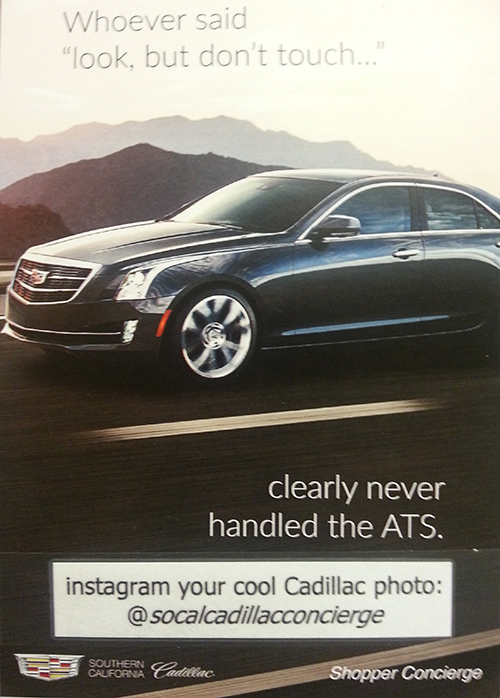 Visit www.socalats.com and Facebook & Instagram at:
https://www.facebook.com/socalcadillac
http://instagram.com/socalcadillacconcierge
Photos courtesy: Gisele "Shooter Diva" Partyby5.com