The inaugural Ink-n-Iron Festival Nashville will present an opening night "Under the Summer Stars" starring Merle Haggard on August 6th at Bicentennial Mall Park in Downtown Nashville. This grand-opening night will feature a special 2-Hour Set of Songs & Stories from Merle along with Hayes Carll, Asleep at the Wheel & Quebe Sisters.
The multi-cultural festival will take place from August 6 through August 9. Ink-N-Iron is an eclectic collection of music, culture, and the arts. Ink-N-Iron will take control of Nashville's Bicentennial Mall Park and Municipal Auditorium with a unique blend of Americana, Kustom, Kulture and Roots. It's an event like no other with non-stop action.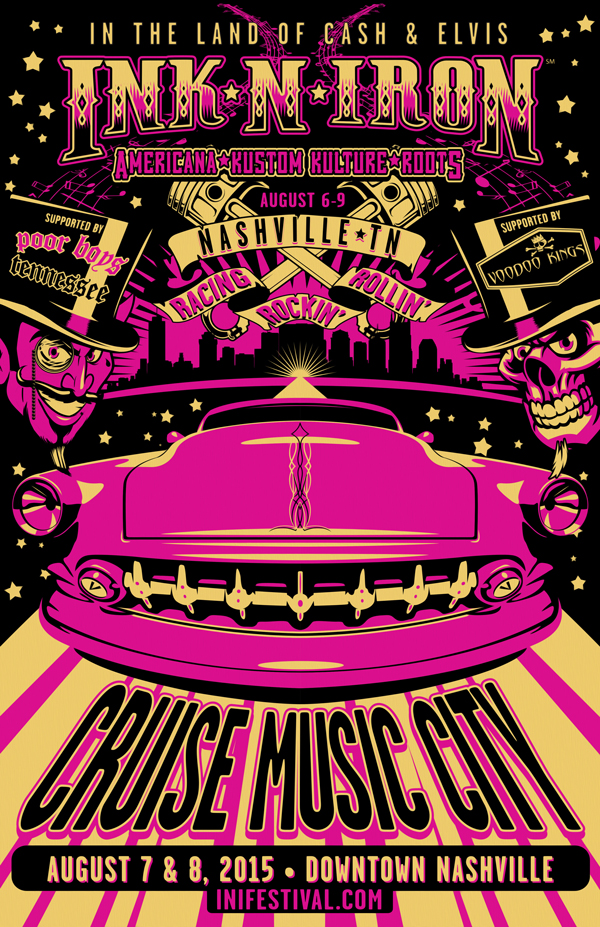 As the inaugural Nashville event, Ink-N-Iron will construct "the world's largest air-conditioned BIG TOP tent," purpose built for the occasion. Five stages will showcase bands, cabaret shows, tattoo contest. The Bicentennial Mall will be decorated with America's finest Iron dressed in period perfect style. Tattoos will stand out not only on skin but also on canvases, paper and photos, through an exhibition able to give an enhanced artistic value to the exhibition.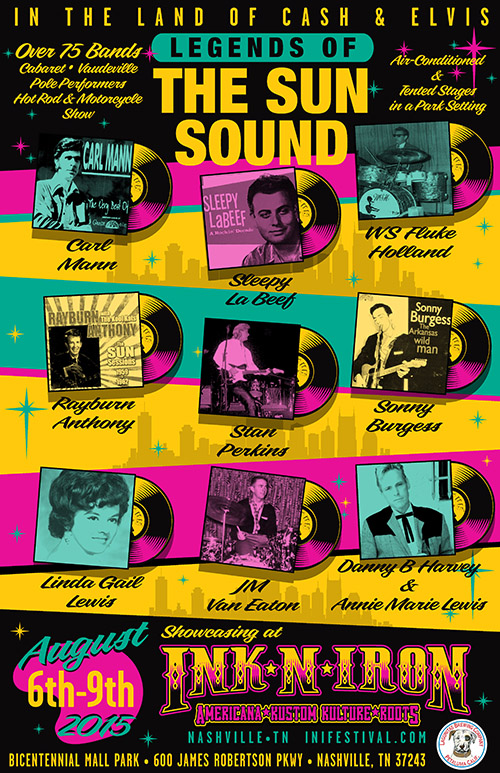 INK-N-IRON founder Trace Edwards notes "This festival is designed to be both a Living Art Gallery and Community Festival. People are here for the love of Hot Rods-Kustom Cars, Live Music, Burlesque, Art Show, and of course the World Renowned Tattoo Convention; taking place on the floor of the Municipal Auditorium. 280 of the best tattoo artists in the world will be on hand from 30 States and 25 Countries representing all the tattoo styles."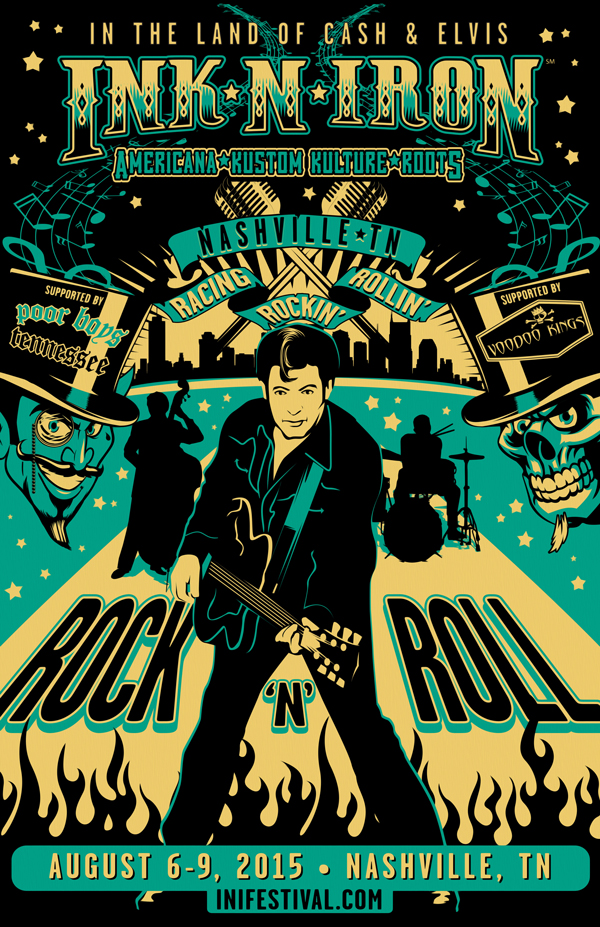 '
"We envisioned a gathering where a car show and music become an integral part of the event, mingling with the artistic expressions of the artists at work. Pinups clad in corsets, Classic Cats with Pompadours, Mohawks, fashion Mullets with full sleeves and back pieces. Not only is the breathtaking view of the Capitol building; built in 1859, a majestic sight sitting atop the hill, mixed among the amazing Nashville skyline, it's quite a task to take it in all at once. We hope you have a wonderful experience at this year's 1st annual Ink-N-Iron Festival-Nashville."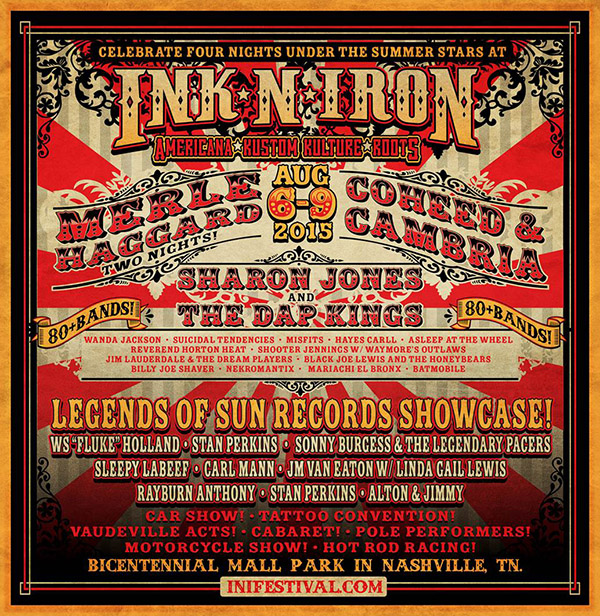 The incredible festival runs from August 6th through August 9th – Tickets: http://nashville.ink-n-iron.com/ticketing-options/