Playa Del Rey, CA— PartyBy5 announced The 12th Annual Mother and Son "Magical Ball" supporting Autism Awareness on Saturday May 13th, 2017 at South Coast Corinthian Yacht Club 13723 Fiji Way, Marina Del Rey, CA, from 7:00 p.m. to 9:30 p.m. The Celebrity Ball hosted by Zack Purdy will feature "Alphonso The Magician" (Magic Castle), a special exotic "Fast Toys Club" car show and Dancing Entertainment by DJ Dense "100.3 The Beat". The event is open to Boys and Men of all ages to treat their Mothers, Aunts, Grandmother, Guardians, Caretaker or that special someone they look up to. Doors open at 6:00 p.m. with a red carpet and photos and exotic car show.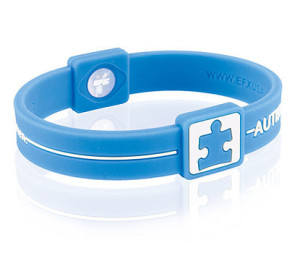 The Ball is open to the public and ample FREE parking is available. Tickets are available for a minimum donation of $20 (includes Mother and Son) available at the door or in advance at eventbrite.com. If you make a donation to Autismspeaks.org please bring your receipt for FREE admission to the event. There will be a silent auction table with proceeds donated to Autism Speaks. Thank you to our sponsors GOT Anchored Magazine, South Coast Corinthian Yacht Club, KC Crepes, Thai Garden, Kalexia Designs, KD Luxe Jewelry, Fast Toys Car Club, Hands On PR, Partyby5.com, Diversity News Magazine, and Toni's Cupcakes.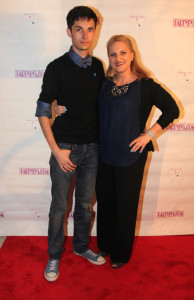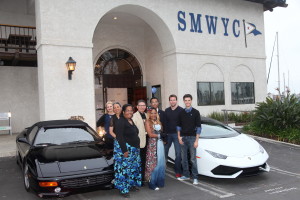 About The Mother and Son "Magical Ball": The Ball was founded by Award Winning Celebrity Photographer Gisele Rebeiro Ozeri in 2006 when Paseo Del Rey's Principal Jennifer Sullivan asked one day "Why don't we have something like the Father-Daughter-Prom for us moms?", and follows a concept made twenty years ago with The Father – Daughter – Prom by The Westchester Women's Club. The magician was included to attract the younger audience, however everyone enjoys the pre-entertainment, complimentary elegant tea cakes, punch, and light appetizers with music ranging from current hip-hop to sock hop and waltz. Everyone is treated like a celebrity when they arrive for their photograph on the red carpet sponsored by Partyby5.com. There is a photo gallery on the site that includes the last 10 Annual Balls. Celebrities that have attended in the past include Senator Curren D. Price and his mother Charlena Price, Dr. Cherylnn Lee (Michael Jackson's Former Nurse) and her grandson.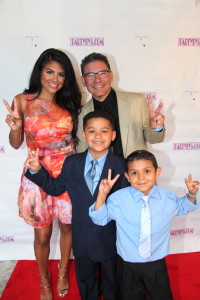 About Autism Speaks: Autism Speaks is the world's leading autism science and advocacy organization. It is dedicated to funding research into the causes, prevention, treatments and a cure for autism; increasing awareness of autism spectrum disorders; and advocating for the needs of individuals with autism and their families. Autism Speaks was founded in February 2005 by Suzanne and Bob Wright, the grandparents of a child with autism. Mr. Wright is the former vice chairman of General Electric and chief executive officer of NBC and NBC Universal. Since its inception, Autism Speak has committed more than $195 million to research and developing innovative resources for families. Each year Walk Now for Autism Speaks events are held in more than 100 cities across North America. On the global front, Autism Speaks has established partnerships and related activities in more than 40 countries on five continents to foster international research, services and awareness. To learn more about Autism Speaks, please visit AutismSpeaks.org.
MEDIA & Talent CONTACTS:
For media, celebrity talent, interviews, entertainment submissions/vendor submissions, please contact: Gisele
Rsvp@paparazzicomedy.com
For Performances/sponsorship and red carpet please contact:
Gisele Rebeiro, Producer/Promoter
PartyBy5.com
rsvp@paparazzicomedy.com
Follow us on twitter @gotanchored
About Autism: Autism is a general term used to describe a group of complex developmental brain disorders – autism spectrum disorders–caused by a combination of genes and environmental influences. These disorders are characterized, in varying degrees, by communication difficulties, social and behavioral challenges, as well as repetitive behaviors. An estimated one in 88 children in the U.S. is on the autism spectrum – a 78 percent increase in six years that is only partly explained by improved diagnosis.
Tickets (click here)