The new Ferrari 488 Spider price tag will be in the neighborhood of $275,000. That's the high rent district, even by Beverly Hills standards, but get your order in today because every one of them will be sold!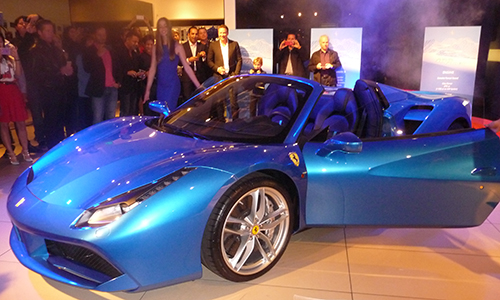 Ferrari Beverly Hills unveiled the new Scuderia stallion via a series of private screenings in Torrance and LA, culminating with a "Blue" themed extravaganza at the Wilshire Blvd location. Very Chic.  In attendance were Ferrari execs, luminaries, our Fast Toys friends… even special guest and F1 Champion Jody Scheckter engine guru Trevor Blakey made a rare auto-related event appearance.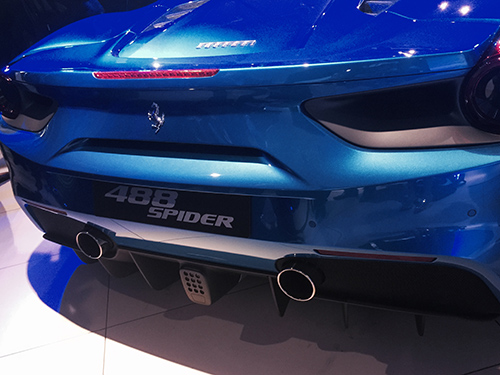 As with anything Ferrari in LA, Giacomo Mattioli, President Mattioli Automotive group and his team were on hand to smile and pose for the paparazzi. In addition to this terrific event, kudos to Giacomo for their recent Scuderia Corsa Le Mans Podium finish! Swish… as the silk linen was slid off, the gleaming blue Italian supercar was unveiled.  Belissimo!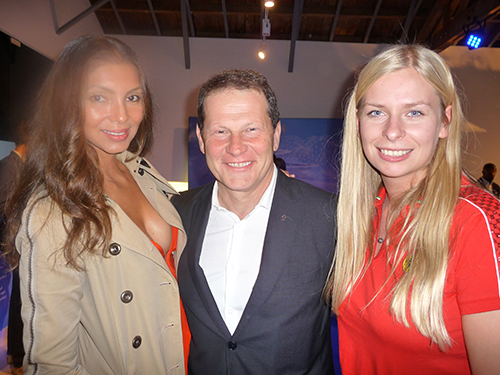 Born with a retractable hardtop and a 661-hp, twin-turbocharged, mid-mounted V-8 engine, the 488 Spider's disappearing roof takes the 488's top 14 seconds to slide seamlessly behind the seats.  Weighing in at 55 pounds less than a comparable soft top, a glass rear window can be lowered to three positions allowing additional exhaust sound in with the top up. It functions as wind blocker with the top down.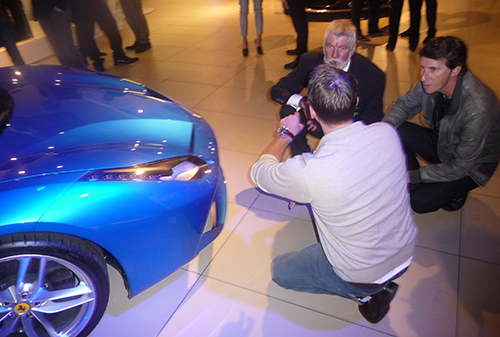 Speedster inspired lines behind the cockpit add a sense of flair, while no extra weigh means this beauty will excel in performance.  Also at the event, Giacomo announced that after winning its second professional championship in three seasons, Christina Nielsen will join the Scuderia Corsa team to compete for the GT-Daytona championship in the 2016 WeatherTech SportsCar Championship driving the 63 Scuderia Corsa Ferrari 488 GT.  Giacomo and his team were on hand to smile and pose for the paparazzi.  Hurry… at just 275 K they're going fast.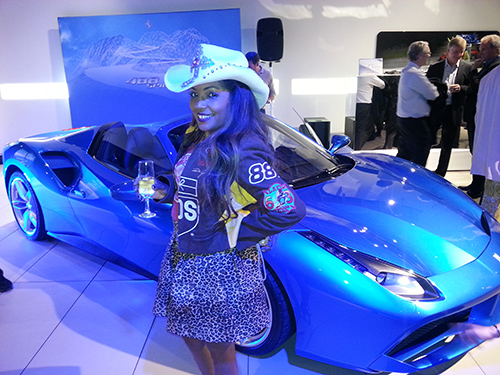 To view a complete gallery of the event click on to Partyby5.  All photos courtesy of Gisele/Partyby5